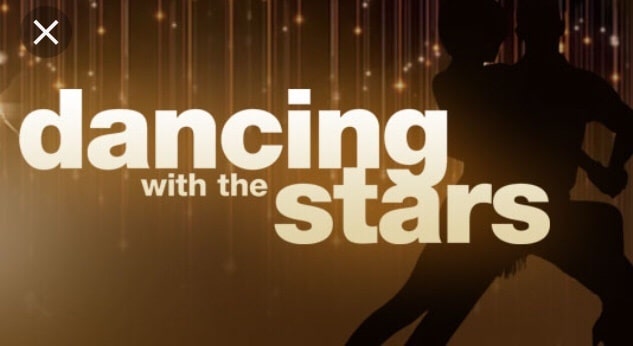 Read Time:
5 Minute, 13 Second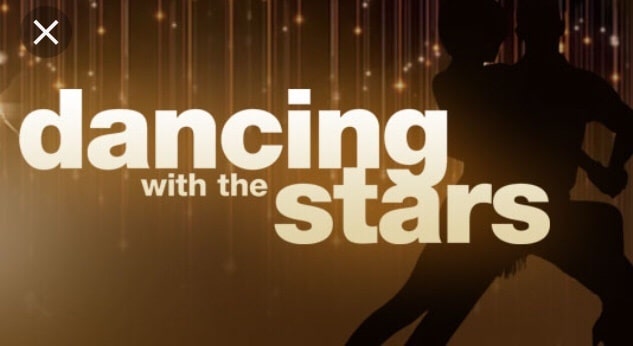 Tonight, the remaining couples on ABC's Dancing With The Stars will dance with another celebrity of their choosing in our traditional trio night. The twist this season? It may not even be someone who was on the show previously…it could be a friend, a random celebrity or someone completely surprising.
First up is Juan Pablo di Pace and Cheryl burke take the floor first with Melissa Rycroft. She is the All-Stars champion who competed on the show twice with Tony Dovolani. Their dance is the cha cha cha. I feel like this dance focuses more on the girls than Juan Pablo, which is disappointing because he is such a fantastic dancer. The girls do well, don't get me wrong, but I kind of wanted more Juan Pablo.
Len wishes there was more content, but thinks they worked well as a trio.
Bruno thinks they were fantastic.
Carrie Anne thinks he was holding back a bit, but at the same time, held it together.
Scores: 8-8-8=24 out of 30
Tinashe, Brandon Armstrong and season 18 runner up Amy Purdy are up next with the tango. I love how they stay in sync, but I feel like this was more of a freestyle tango than a proper tango. I enjoyed it, but it seems like it was missing the content I was looking for.
Bruno gushes over the choreography.
Carrie Ann thinks it was innovative choreography for a trio.
Len thinks it was a job well done.
(I guess I'm just picky tonight?)
Scores: 9-8-9=26 out of 30
John Schneider, Emma Slater and season four runner up Joey Fatone dance the Argentine Tango. The guys are so cute with their budding bromance, but Emma is having none of it because she wants them to focus.
The dance is my favorite of the night so far because we actually get to see a lot of focus on John, but an oddly powerful, captivating dance. These three have the best chemistry and drama. Love it!
Carrie Ann thinks it started out rough, but became something special.
Len loves how they went straight into the dance and had passion and attack.
Bruno thinks they did a great job with such difficult music.
Scores: 7-7-7=21 out of 30
Next up is Evanna Lynch, Keo Mostepe and Scarlett Byrne with their salsa. I like how this dance has a bit of a Vegas showgirl feel to it mixed with Magic Keo. It's hot, flirty and has some amazing technique. Scarlett is really holding her own with these two as well.
Len loved the content and how polished it was, but wanted more hip action.
Bruno loves how Evanna is growing, but wants more hips and for them to be a bit more in sync.
Carrie Ann thinks they were all well matched.
Scores: 8-8-8=24 out of 30
DeMarcus Ware, Lindsay Arnold and returning season 24 champion Rashad Jennings are up next with their paso doble. If the two guys are shirtless, the dance will at least be amazing to watch!
It took me a minute to realize it was a football themed paso, but i loved every moment. It was so unique and dramatic—so much fun to watch!
Bruno found it very hard to concentrate, but then gushes over how much he loved it.
Carrie Ann enjoyed it, but wants DeMarcus to focus more on being himself and not trying to be like Rashad.
Len thinks he had the guns, but not the ammunition.
Scores: 7-7-8=22 out of 30
Mary Lou Retton, Sasha Farber and season 20 finalist Nastia Liukin are up next with their Charleston. All I can say it that the two of them with Sasha is legend-wait for it-dary. Two Olympians and sasha at the same time with all those smiles and personality? What could be better?
Carrie Ann says she was even better than last week.
Len is happy with how fun and snappy the dance was.
Bruno thinks it was a job well done.
Scores: 9-8-9=26 out of 30
Milo Manheim, Witney Carson and season 20 runner up Riker Lynch have the salsa. It has a sort of clubby vibe to it, but it is a lot of fun. Witney does a great job showcasing both guys without losing focus on either one.
Len thinks it was the best dance of the night.
Bruno loved it.
Carrie Ann thinks it was perfect.
Scores: 10-9-10=29 out of 30
Grocery Store, Jenna and Jordan Kimball of Bachelorette and Bachelor in Paradise fame have the salsa. That was….special. It was like Magic Mike on steroids. Jenna also inspired me to go to the gym, after i finish the torte from my sister-in-law that is in my freezer.
Bruno says it was all up to interpretation.
Carrie Ann gives Jenna MVP.
Len thinks they did well with what they had.
Scores: 5-5-5=15 out of 30
Alexis Ren, Alan Bernsten and Maddie Ziegler have the tango. All I can say is that THIS is the trio tango I spent all night waiting for. Equal focus on each girl, passion, fire and the whole nine yards. Best dance of the night bar none!
Carrie Ann thinks they did well, but weren't well connected.
Len thinks it was a job well done.
Bruno thinks Alan empowered his girls.
Scores: 8-8-9=25 out of 30
Bobby Bones, Sharna Burgess and season 25 runner up Lindsay Sterling end the night with their cha cha cha. This is so Bobby. He reminds me of one of the most important people in my life with his personality, dance moves and infectious energy. It makes me smile from start to finish.
Len wants more finesse in the technique but loved the Hammer part.
Bruno says it is always fun to watch him.
Carrie Ann thinks that once he gets the technique down, he will be amazing. She also enjoyed it.
Scores: 7-6-7=20 out of 30
RESULTS! Evanna and Keo and Tinashe and Brandon are in jeopardy. Tinashe and Brandon are eliminated.
More next week! Stay tuned!