Iconic Actress Elizabeth Gorcey Talks to TVGrapevine About New Book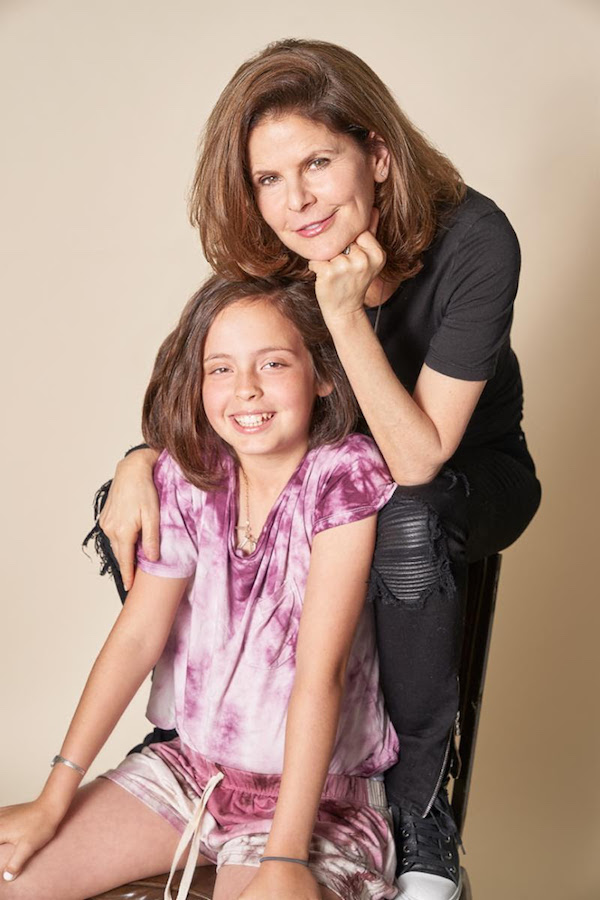 Tell me about yourself and career.  
I started as a painter and went into painting characters on screen in movies such as Footloose and Teen Wolf.  I then worked on documentary filmmaking. Also, I founded Caring Strokes a nonprofit Art Program for HIV+/High Risk kids. And, of course,  I'm now working on a children's book series with my daughter.  I love art and I think it can help change the world to a better place.
How did the idea for your book series come about?
I have always loved to read all types of authors, but it was my daughter, Olivia who inspired me to actually become an author.  Honestly, I didn't expect to learn so much from a child. She taught me that what I have to say matters, that the voices of our children matter, and most importantly, that I have to stop and smell the roses.  We all do.  When Liv was barely 3 years old, I started to record the amazing things she would say.  I dubbed these 'Liv-isms" and quickly had a very large collection of them.  I'll never forget the very first time I recorded her… we were driving and there was a lot of traffic and I was frustrated and sighing and making all types of noises.  From the back seat, I hear this cute little voice say, "This is silly."  I immediately turned around, wondering whom she was talking to.  It couldn't be me! I asked her, "What's silly?"   She looks out the window and says, "Look at those beautiful roses!  I'd really like to smell those roses!" Then she turns back to me and says, "You need to enjoy."  I didn't say a word—this kid had me totally dumbfounded.  All I could think was- where did you come from!?
What made you decide to collaborate with your daughter?   
It's really fun working with Olivia. She is an old soul disguised as a child.  We have a creative connection. It was not a question of teaming up with Liv—listening to and learning from her was the catalyst of the whole endeavor.
How would you describe the Liv on Life series, and Read, Read, and Read in particular? Liv On Life Series (LOL) features Olivia (aka Liv) and her best friend, Bowie, a Boxer dog. Liv is the go-to-girl for kids and parents looking for advice on how to navigate our modern, technological world.  The series encourages dialogue between parents and children and it encourages kids to find and celebrate their authentic voices.  In Read, Read, and Read, Liv's love of books proves that a book can be a friend and make a friend!  In Going to the Park (the first book in the series), Liv and Bowie convince their parents to take a break from technology and head to the park.  In Green is Good (the second book), Liv and Bowie go on an adventure to an organic farm where they discover the best way to grow Liv's favorite veggies and the healthy benefits of eating 'green'!
What do you hope people like about it? The series encourages dialogue between parents and children, and encourages kids to find and celebrate their authentic voices.  As Liv says, "Be True, Be Kind."
Are there plans to write more books?  Yes, we have written 12 books total of the Liv On Life Series.
What else are you working on?  Liv and I are starting to work on a chapter book series. Also, I'm working on a screenplay that I plan to direct.  I love directing and look forward to directing my first full length feature film.
Anything else you want to tell America? "Be True, Be Kind!"