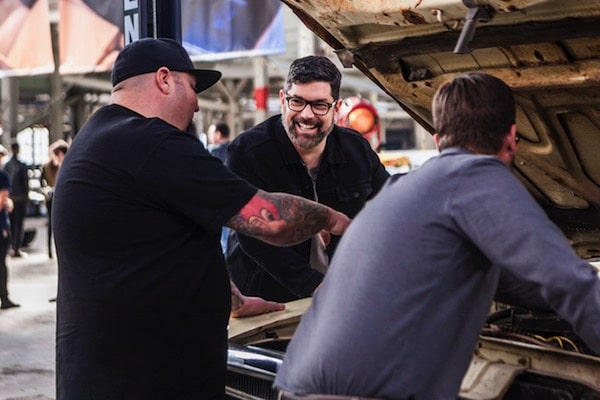 Read Time:
2 Minute, 4 Second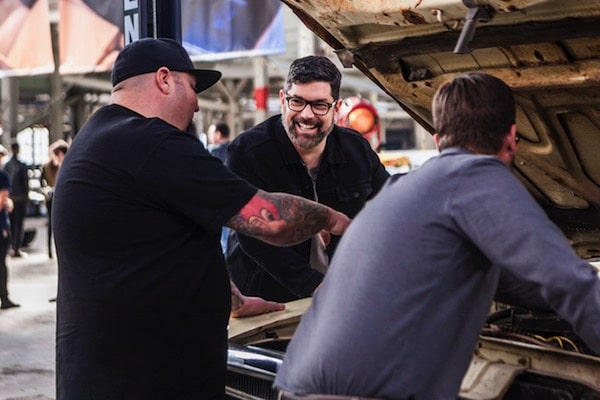 Discovery's Sticker Shock is perhaps one of  the most interesting shows on TV today. Hosted by Dennis Pittsenbarger, it shows people of all walks of life how much their car is worth, as well as stories behind the car.
TVGrapevine recently had the opportunity to talk to Dennis in an exclusive interview. Below are some of the highlights from our chat.
1. Dennis was on Discovery before Sticker Shock was on the air. His previous show was called Highway To Sell and aired in 2014. While on the show, he and another car enthusiast helped rebuild cars and prepare them for auctions. The show was short lived, but it gave Dennis a great relationship with the network.
2. Once the show stopped airing, Dennis began working on other projects, including one for Hot Rod Magazine. During this time, Discovery called him and told them about their idea for a new car show. Dennis thought the idea sounded unique and interesting, so he decided to talk to them. He liked the fact that the show told a different type of story about cars and was excited to share it with the world.
3. So what is Sticker Shock? The show follows everyday people who share the stories and history behind the cars that they own. Dennis then listens to the stories and helps them determine the value of the car.
Dennis says that at first some of the people were a bit shy, (mostly because they were shocked to see him!) but once they opened up, he got to hear some very interesting stories.
4. While he didn't reveal a specific favorite story, he says he enjoyed hearing each one. He adds that a lot of the stories allow him to channel his inner child for various reasons. For example, one of the cars was a replica of his very first car, which not only brought back memories for him, but also let him hear what this  (replica) car meant to the owner.
For him, hearing these stories was the most important part of the show and meant more than learning the value of the car.
5. Although he works hard on making the show a success, Dennis makes sure to credit the rest of the cast and crew who are involved.  He says the show would not be the same without them and thinks very highly of everyone, particularly his main four co-workers—Randy, Nick, Todd and Addison.