Sammi's Favorite Things: Life Clothing Co.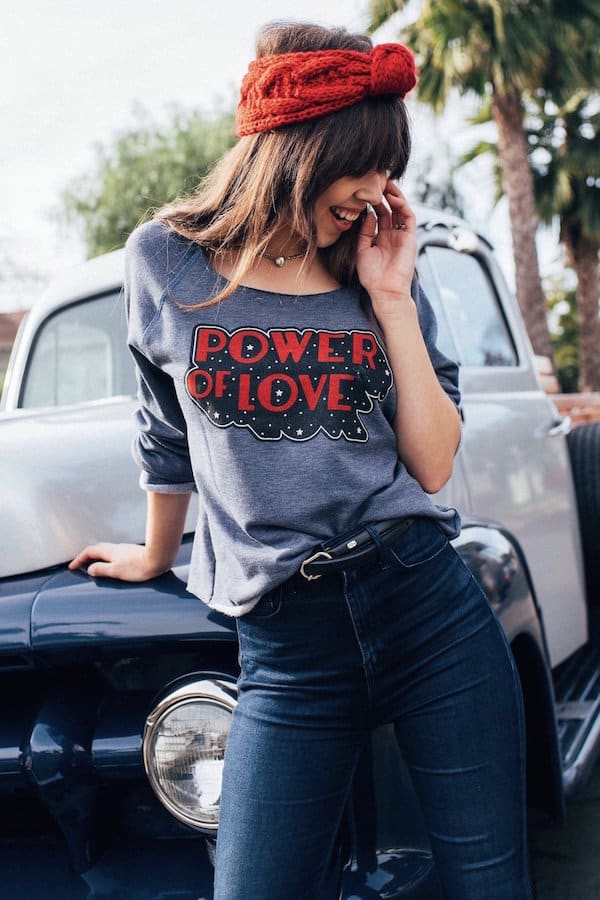 Need a lot minute Valentine's Day gift? Check out some of these cute, sassy outfits from Life Clothing Co., made in Los Angeles.
Trust in love and magical things will come! The Power of Love Sweater is a
vintage inspired slightly cropped pullover, with a relaxed, slightly oversized fit. Featuring a wide scoop neck and raw finish in our super soft fleece.

Life of Love Pocket Tee: http://bit.ly/2CVtqHY ($35)
Stay positive and fall in love on our Life of Love Pocket Tee. This tee features a scoop neck t-shirt and it is slightly oversized with a loose and roomy fit with a front pocket. We've also given this shirt a silicon wash for a soft feel.
Love more and let your self be free in our In Love We Trust tee. A relaxed wide neck T-shirt with an oversized slouchy fit. Made in our super soft jersey tissue fabric.