Starz, Alliance of Women to Collaborate
Starz, Alliance of Women to Collaborate
STARZ President and CEO Jeffrey Hirsch announced today during the company's first #TakeTheLead "Transparency Talk" that it will partner with Alliance of Women Directors (AWD) to increase representation of female directors through the STARZ #TakeTheLead Directors Program. The partnership includes a commitment to staff emerging episodic directors for their first television directing assignment.
"We're proud of the opportunities we've created for female and diverse directors thus far, but know there is more we can do," said Hirsch. "We dedicated our first 'Transparency Talk' to shine a light on how important it is to have representation behind the camera, and we're thrilled to launch STARZ #TakeTheLead Directors Program with AWD. Since mentoring programs don't always materialize into staff opportunities, we're excited that this program includes a commitment to not only support, but ultimately hire talented directors who just need an opportunity to put their skills into action."
"More women and people of color behind the camera translates to stories on screen that are more authentic and reflective of our world," said AnnaLea Arnold, Executive Director at AWD. "By amplifying narratives by, about, and for women, STARZ is making impactful change in the industry and has raised the bar of what inclusion looks like. We're happy to be a partner on STARZ's #TakeTheLead initiative and look forward to creating even more opportunities for women and people of color."
AWD members can apply between May 1 and May 15 on the AWD website. Candidates will be selected through an independent process and meet with STARZ Original Programming executives and STARZ showrunners who will determine program participants. The program will be tailored to participants' areas of development with finalists receiving a staff directing assignment.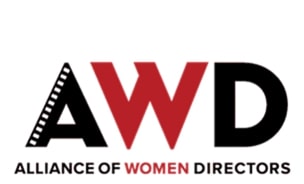 The "Transparency Talk," hosted with AWD, examined the important measures that need to be taken to continue increasing access and opportunity for more women and people of color to direct. Panelists joining Hirsch and Arnold included Mignon Clyburn, former FCC Commissioner, Diversity Champion and Lionsgate Board Member; Liz Hilton Segel, Managing Partner, North America, McKinsey & Company; Tasha Smith, multi-faceted Actress, Director and Acting Coach; and moderator Madelyn Hammond, Hammond & Associates who all weighed in on the importance of hiring female and diverse directors. The discussion also included a look at STARZ's recent inclusion study done in partnership with UCLA's Center for Scholars & Storytellers, which revealed that it is pacing above industry averages when it comes to gender and ethnic diversity in the director's chair: 49.3% of its directors are people of color and 43.7% are women. The report also showed that STARZ is exceeding industry averages by over 88% for directing opportunities for women of color.
In an effort to inspire and engage others across the industry to #TakeTheLead, STARZ is hosting a series of monthly "Transparency Talks" that brings relevant discussions to the forefront with organizations and members of key organizations including the ACLU of Southern California, Producers Guild of America, Writers Guild of America, California Film Commission, The LatinX House and more. The second "Transparency Talk" is scheduled for Thursday, May 13 with the series culminating with the first-ever STARZ Summit, a day that will showcase the company's creative diversity and commitment to the next generation of diverse voices.
STARZ recently launched its #TakeTheLead initiative, the company's comprehensive effort to deepen its existing commitment to narratives by, about and for women and underrepresented audiences. The network released the aforementioned study as part of the initiative that revealed STARZ leads the industry with 63.2% series leads who are people of color, 54.6% female showrunners and a 75% female executive team.