American Idol Top Ten Revealed
ABC's American Idol announced their top ten singers tonight, while sending four others home. It was a tough night filled with incredible performances and amazing talent, but in the end, only ten were allowed to move on.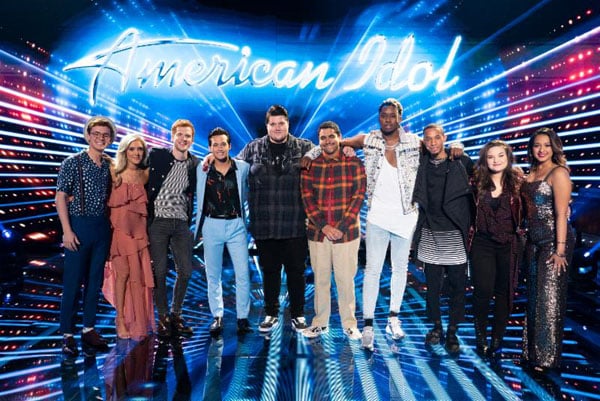 Here are your top ten singers:
Madison VanDenburg
Walker Burroughs
Jeremiah Lloyd Harmon
Wade Cota
Laci Kaye Booth
Laine Hardy
Alejandro Aranda
Uche
Dimitrius Graham
Alyssa Raghu
Congratulations and best of luck on the next show!