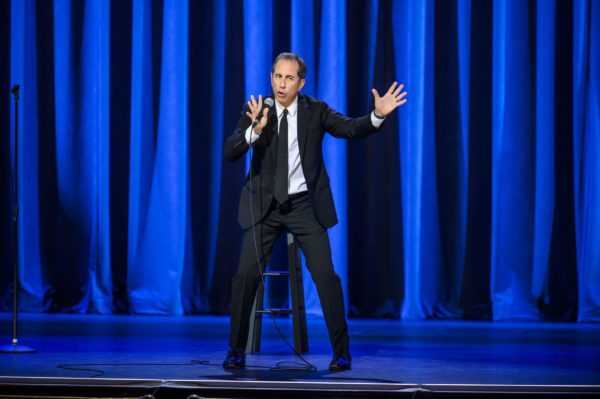 0
0
0
0
Here is a sneak peek at Jerry Seinfeld's new Netflix Special.
Jerry Seinfeld's new hour-long special, Jerry Seinfeld: 23 Hours to Kill, reinforces his reputation as the precision-craftsman of standup comedy. Premiering on May 5, 2020, only on Netflix, the special features a spectacular arrival to the Beacon Theatre in New York City, and showcases Seinfeld's sharp angles on everyday life, uncovering comedy in the commonplace.
Sammi has been a journalist for over a decade, specializing in entertainment, lifestyle, sports and celebrity news. She is the owner of TVGrapevine and Football in High Heels and the Host of Grapevine in High Heels With Sammi.