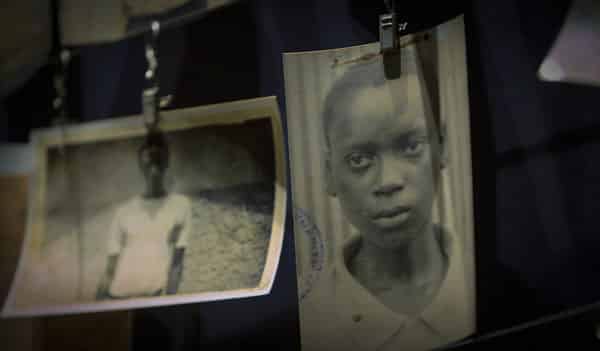 Read Time:
2 Minute, 28 Second
How would you describe your film?
It is a documentary about how Rwandans use personal and family photographs to remember and commemorate the loved ones they lost in the 1994 genocide against the Tutsi.
The genocide in Rwanda claimed almost a million lives in just 100 days. The world stood by as men, women and children were being hacked to death by machetes. When the international community finally decided it was time to pay attention, it did so through memorable photographs of mutilated bodies and seas of nameless refugees. But many Rwandans remember their loved ones through images of life, not death: a passport or I.D. card photo, an unguarded snap taken in the garden or a group portrait from a wedding or a baptism. The surviving images are precious objects, with so many destroyed and lost forever. A lot of people have only a solitary image of their loved ones. Many have none at all.
I thought it was important to show this lesser known facet of the genocide's legacy.
What inspired it?
Firstly, the film was inspired by the incredible, touching stories of the people in it. Secondly, I really wanted to buck the trend of how Rwanda (but also Africa more generally) is represented in Western film and media and give people to chance to speak – rather than being constantly narrated and described by others.
What was the most challenging part about writing it?
Making sure that the film does justice to (and is respectful of) the bravery, resilience and loss of the people who were generous enough to share these intimate stories in front of the camera.
What was the most rewarding part about the experience?
To be able to show Rwandans as active users of images, rather than simply their subjects (as tends to be the case most of the time).
And also taking the film back to Rwanda and screening it over there. As you can imagine, it's got a particular resonance there – with so many people directly affected by the genocide,
Who inspires you as a filmmaker?
Patricio Guzmán, Agnès Varda, Werner Herzog, Joshua Oppenheimer, Kim Longinotto, Pedro Almodovar and many others
What was your favorite part of the film?
That's a hard question. I find the section with Claudine and her daughters (who don't have a single photograph of their father who died in the genocide) particularly touching.
What else are you working on?
I am at the very early stages of developing a couple of projects at moment: a fiction script set in London and Poland and a documentary film in Argentina.
Who are some of your favorite movies?
Way too many to list.
What are you watching on TV these days?
Not very original but I recently saw Roma on Netflix and I thought it was brilliant.
Anything else you want to tell America?
Good luck…
**