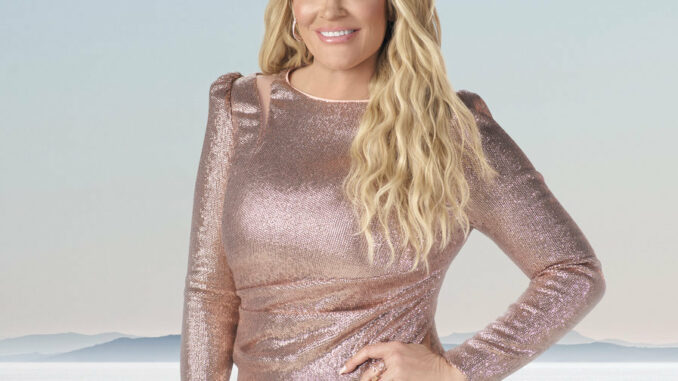 Read Time:
2 Minute, 27 Second
The Real Housewives of Salt Lake City Snark and Highlights for 1/4/2023
Heather is acting very odd about this black eye….and the bruises and scratches are making it seem even more scary.
Whitney thinks Jen has something to do with it, Meredith called it battery….I just hope we get answers soon.
Danna is saying that someone Jen worked with in the past is now an informant, but cannot identify said person.
Now Jen is PISSED!
'I don't know anything about her other than she has gray hair! I gave her ass a f**ing box of color!' I hate to say it, but Jen has some of the best one liners in the franchise.
Whitney confusing a run of the mill prison visit with a conjugal visit cracked me up more than it should have.
Why is Lisa leaving earlier than everyone else?
Danna has every right not to trust Jen, but maybe it wasn't a good idea to bring everything up during dinner.
I had no idea Brooks was still in college and working his business. Good for him!
Meredith's family may 'pose,' but they also know how to work together and support each other.
So….this fashion show is more or less an excuse for Meredith's friends?
Angie H seems very concerned about Heather….and seems as if she suspects Jen was involved.
The more Heather talks, the more concerned I get about her well-being and safety.
Seeing Whitney's healing journey is so incredible and having her brother there with her makes it even better.
Jen's breakdown with her therapist makes me wonder if this is part of the reason she took the plea deal.
I have to admit, the fashion show looks great. The Marks family really work hard!
The Meredith Not Mad Counter is hilarious. However, AGAIN, why bring issues up at an important event….particularly one involving Meredith's kids and nephew?
After all the hype, we get thirty seconds of the fashion show…..and ten more minutes of gossip and drama with the women. I would have at least liked more information on the mental health charity since that is very important.
'I am going to run to the bank and cash that check before the government freezes her account!' Smart woman!
Bobbi is so cute, she reminds me of Lindsay Lohan during her Parent Trap days.
Heather complains that Whitney didn't know about her black eye, but she never shared what happened in the first place. How is she supposed to know when Heather didn't share when asked?
Jen's boob is the culprit? Or is Heather being sarcastic?
So….people know how Heather got the black eye, but Whitney can't know because she was on a friendship break with Whitney and feels that she cannot be trusted.
Heather is really channeling Rinna tonight with the way she is talking to Whitney. WOW.
Season finale next week, stay tuned!