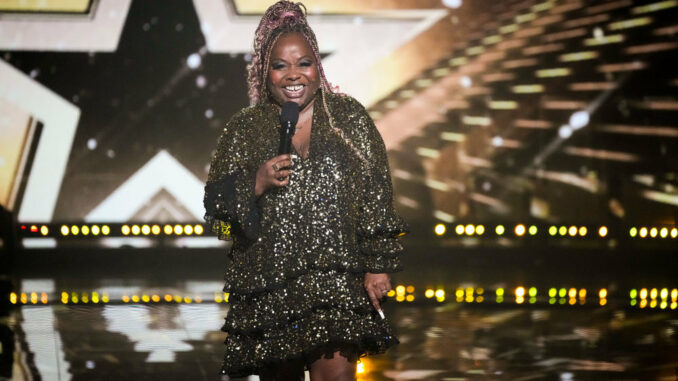 Read Time:
3 Minute, 30 Second
AGT All Stars Recap for 1/9/2023
Act 1: Divyansh and Manuraj: Music Act–India's Got Talent 2022: Their music is quite interesting with a mix of beatboxing and flutes. It is something I would never think could go together, but something about it works. I am obsessed with them and want to see more of them!
The judges also love it.
Act 2: Sara James: Singer–AGT 17 and Simon's Golden Buzzer: She sings As It Was by Harry Styles and somehow manages to switch from ballad to upbeat throughout the song…I have no clue how she did it, but boy, it was amazing. WOW!
The judges think she is a star in the making.
Act 3: Malevo: Dance Act–AGT 11: George Lopez gave them the Golden Buzzer when he was a guest judge. They only made it to the semi-finals during their season, but they left a mark on the show. Tonight is no different. They are impressive on their own, but the addition of the drums and other props make it even better. I hope they make it to the next round because they are phenomenal.
They are so good that Howie quips that Terry should have used his golden buzzer.
Act 4: Tone the Chief: Singer–AGT 8: It is the B Double O TY act! Just when I thought this song was over….it is back. Seriously though, I loved this act and am so happy to see it back.
Simon didn't get the pleasure to see it the first time because it was before he was on the show, but he thinks it is amazing.
Act 5: Dustin Tavella: Magician–AGT 16 Winner: He was one of my favorite winners because he made his act about his family. Tonight is just as emotional as he shows messages about Simon being an amazing father. There are also lots of emotional backdrops making the act that much better.
The judges are amazed and think he is better than ever.
Act 6: Aidan Bryant: Aerialist–AGT 16 Runner-up: He was incredible the first time around and tonight he is next level. How he managed to top his OG act is beyond me…..my jaw is on the floor the entire time. WOW.
The judges think he is back and better than ever.
Act 7: Jamie Leahey: Ventriloquist–Britian's Got Talent 2022 Runner-up: He and his puppet Chuck are absolutely adorable and hysterical. He sings, he makes jokes and just has a certain charm about him that make him so likable and fun.
The judges love him and so do I!
Act 8: Jackie Fabulous: Comedian–AGT 14: She is looking sassy with her sparkles and pink hair. The act begins with her ending her fake relationship with Simon because she got married. She talks about her age, marriage and how her life has changed since being on the show. I am laughing so hard because she is so relatable and feisty.
The judges think she is joyous and hysterical.
Act 9: Detroit Youth Choir: Choir/Dance– AGT 14 Runner-up: WOW, they are back and better than ever. I am impressed with how they can dance and sing like that at the same time. Their spirit is what makes it stand out head and shoulders above any act tonight. Also, anyone who can render Simon speechless has to be incredible.
THEY GET THE GOLDEN BUZZER FROM TERRY FOR THE SECOND TIME!!!! I think this is the first time something like this ever happened.
Act 10: Vittoria Bueno: Dancer–Das SuperTalent Germany 2021: She was born without arms and managed to live a full life both as a dancer and in general. She has such a positive attitude, which makes her an inspration. The dance is gorgeous and moving….I am in tears from start to finish.
The judges are in awe…..and have fallen in love.
Top 3 Acts: Aidan Bryant, Divyansh and Manuraj and Vittoria Bueno.
Third place: Vittoria
Second Place: Divyansh and Manuraj
First Place: Aidan Bryant