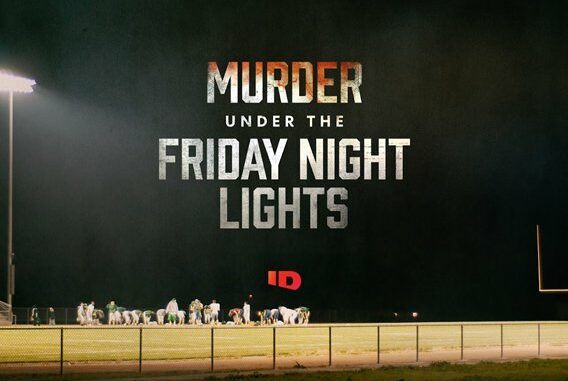 Read Time:
3 Minute, 58 Second
Murder Under The Friday Night Lights Season Two Premiere Recap
This episode features the case of Coach Kevin Roman, who was a fixture at the Clear Lake Eagles football games, even after he moved to work at a different school.
The team and school were all shocked when Kevin failed to show up at one of the biggest games of the year. Everyone had been worried since he was not there and friends remember how they had trouble reaching him that week.
On September 10th, 2016, one of his friends. LD Davis, went to check on him at home. He recalls trying to get in and being greeted by a disturbing odor, leading to him calling authorities for help.
Kevin's sister Carlotta recalls their growing up years in the church, as did his father, who remembers his son's good-natured ways.
His family and friends remember how he loved football and working for the Clear Lake Eagles. It was his world and they knew he wanted to continue to coach on a college level someday.
The day LD called the cops, Kevin's body was found in a decomposed state in his home. He had been dead for several days and nobody could figure out why someone would want to hurt someone so beloved.
The house was in disarray, but there were no signs of s struggle, nor was anything missing, except for his car. They did find shell casings and collected several items that could have contained DNA, including a tie that could have been used for restraining purposes.
Kevin was remembered as the coach who was willing to give anyone who wanted to play football a chance. He was beloved by all and his death hit the community like a ton of bricks.
Speculation began as to why he was killed. It was discovered that he was behind on his rent and struggling financially. Ladies clothing that was found in the home also inferred that he possibly had a girlfriend.
LD was aware that there was a lady in his life, but claimed that it was not a good relationship. Another friend named Chad Castro also revealed that Kevin was involved a woman named Filladia Dome, who claimed that Kevin owed her money.
Filladia posted about Kevin on Facebook, but someone took down the posts after the murder. She was also in jail when the murder took place.
Later on, it was discovered that Kevin allegedly frequented several swinger clubs, which went against his Christian lifestyle. He was also said to have been casually dating women, which could have led to some issues.
Further investigation showed that Kevin was last seen in a bar around September 4th and put his time of death between the 4th and 5th.
A woman named Keke Lachey was said to have been involved with Kevin, but she was never found.
LD helped police look into people who may have known Kevin from the clubs, but it didn't go anywhere.
The car dealership was able to track the car, where they found Kevin's smashed cell phone, with the battery removed. It was so destroyed that there was no way to recover any information. There was nothing else inside the car that could have helped with the investigation.
In July 2019, the case goes to HPD's Cold Case Division. They were able to get into the phone to see who he communicated with before his death.
Kevin had several female contacts which were identified by characteristics and how they met, including Laquinta Johnson, aka Q Big Booty She Was Walking Home. The two had met about 23 days before Kevin's murder.
Cell phone records ceased on September 4th, which inferred that this was when he died.
Laquinta had been in contact with her brother Richard Gains during this time, and he had been arrested a week after the murder for being in possession for the same kind of gun that killed Kevin. Laquinta also had a prior for an incident involving the same gun.
On September 25th, 2019, Richard and Laquinta were arrested for Kevin's murder. Laquinta protected her brother and took the blame for everything. She claimed he knew nothing until after the fact.
Laquinta confessed to her role in the murder and apologized for dragging her brother into everything.
Laquinta pled guilty and got 45 years in jail, claiming that she snapped when Kevin refused to make things official.
Richard was never charged with the crime because he was not involved.
Kevin's family and friends remember him and plan to have the football field named in his honor.
More next week, stay tuned.