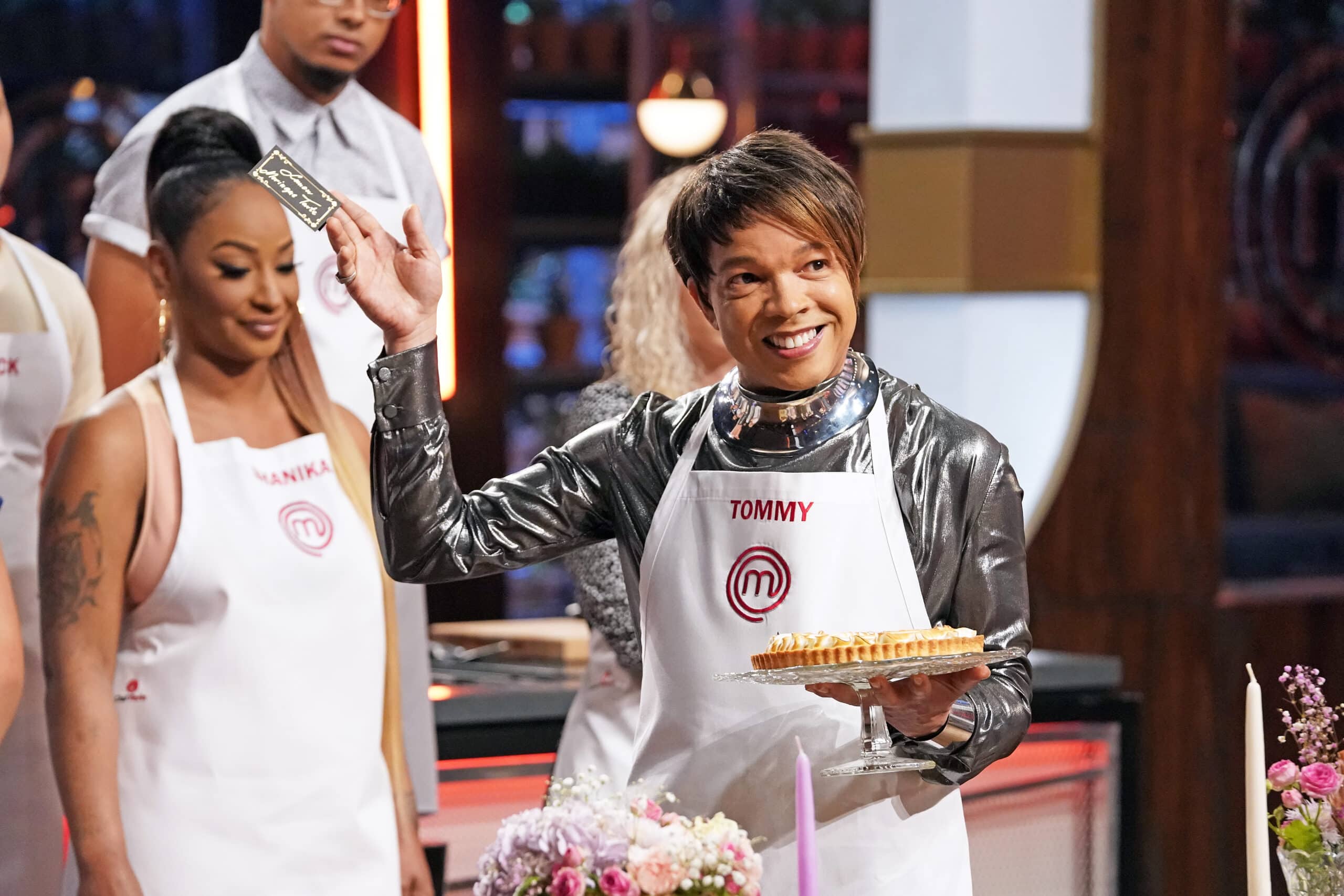 Read Time:
1 Minute, 39 Second
ICYMI: Masterchef Back to Win Recap for 7/27/2022
Dessert week! Everyone chooses a dessert to make, but Christian (who has immunity) gets to pick the order in which everyone chooses said dessert.
Apparently, Derrick and Christian have a bit of a competition for alpha male.
I had no idea Dara was majoring in pastry and baking.
Watching this challenge is making me crave dessert…..yummmmm.
I understand Tommy needing a calm kitchen to bake and having trouble with the chaos.
Poor Shelly is having trouble getting her dough to manipulate properly. I hope she gets the problem solved soon.
Now Tommy is having trouble getting the crust done and the tart in the oven!
Tommy froze his dough by mistake! Poor guy! He keeps trying to fix it and losing time he needs to bake the actual tart.
Bri is struggling with getting her own tart done—she almost drops it and then the first layer is underdone.
Brandi sets her station on fire and Chef Gordon Ramsay needs to put it out. It sets her behind and she ends up only making 40 of the 80 macarons.
Shelly's Napoleons are also a disaster.
It seems like almost everyone struggled tonight.
Seeing the judges go around and comment on each dish always makes me nervous.
Top 3:
Michael: Hazelnut ricotta cake–it was made almost identical to the sample and tastes delicious….it just could have been a bit more moist.
Dara: Berry chiffon cake–It looks exactly like the sample and is 'perfection' all around.
Amanda: Coconut passionfruit cake–it is delicious and exceptional all around.
WINNER: Dara!
Bottom 3:
Tommy: lemon meringue tart–the crust is cracked, the piping is too thick and it is undercooked.
Shelly: Napoleons–it is a huge mess, but it was well cooked, despite there not being enough cream.
Bri: Strawberry pistachio tart–it is sloppy and raw, but the cream is delicious.
Tommy is eliminated.