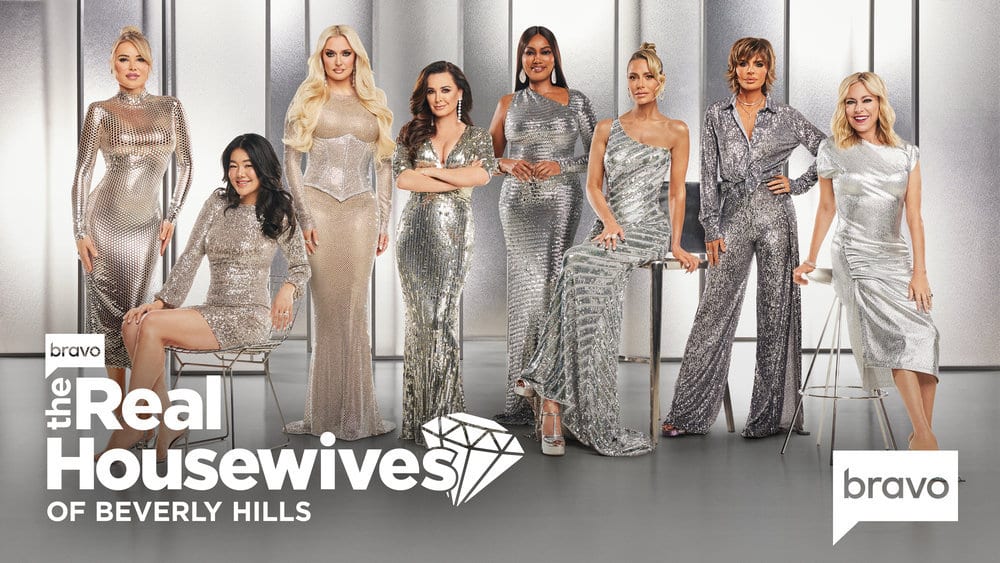 Read Time:
1 Minute, 58 Second
The Real Housewives of Beverly Hills Snark and Highlights for 6/1/2022
It is so surreal seeing old footage of Lois knowing that she passed away.
It is so obvious that Lisa loves her mom and knowing this season addresses Lois's death is going to be brutal to watch.
I am still confused as to why Crystal is so upset and wanting to leave.
Wait, is Erika saying the whole thing with the widows and orphans and other victims didn't happen? Then she said there is no way of knowing if people didn't get paid and the victims might be lying. What the heck?
That buffet Sutton set up looks delightful AF.
A vegetarian who eats bacon….is a thing now!
I'm still confused over Crystal's drama.
So, Crystal said that Sutton said something else that was dark and triggering, but claims Kyle was there but blocked it out because she was drunk AND she won't say what was said. So why bring it up?
Oliver (Garcelle's son) is now working for Lisa Vanderpump!
PK has a big Diet Coke addiction…..and I feel seen! I, too, have a Diet Coke addiction.
My heart breaks for PK and Dorit having this PTSD.
I feel like Sutton has had a Parisan theme every single year since she has been on the show.
Diana doesn't shop because of allergies, but how does she deal with going to other places? Genuinely curious.
We are now seeing Lisa getting the news about Lois's stroke and it is heartbreaking…..I am just glad she got to be there with her at the end.
Who was taking pictures of the house and why?
I can't make it, I have a date with a vibrator….well, okay, then!
Why is it surprising the press is at Sutton's opening? I would think that would be a given.
Why must these women ruin Sutton's event? Oh wait….they ruin every event.
Garcelle is a true friend for warning Sutton and having her back.
Will Crystal just say what Sutton allegedly said at Tahoe last year?
I am on Dorit's side, Crystal is playing dirty with this game.
If this issue is resolved, then why bring it up again?
Maybe if you said what happened, no one would question your integrity!
This therapy session with Dorit is so powerful.
More next week, stay tuned!