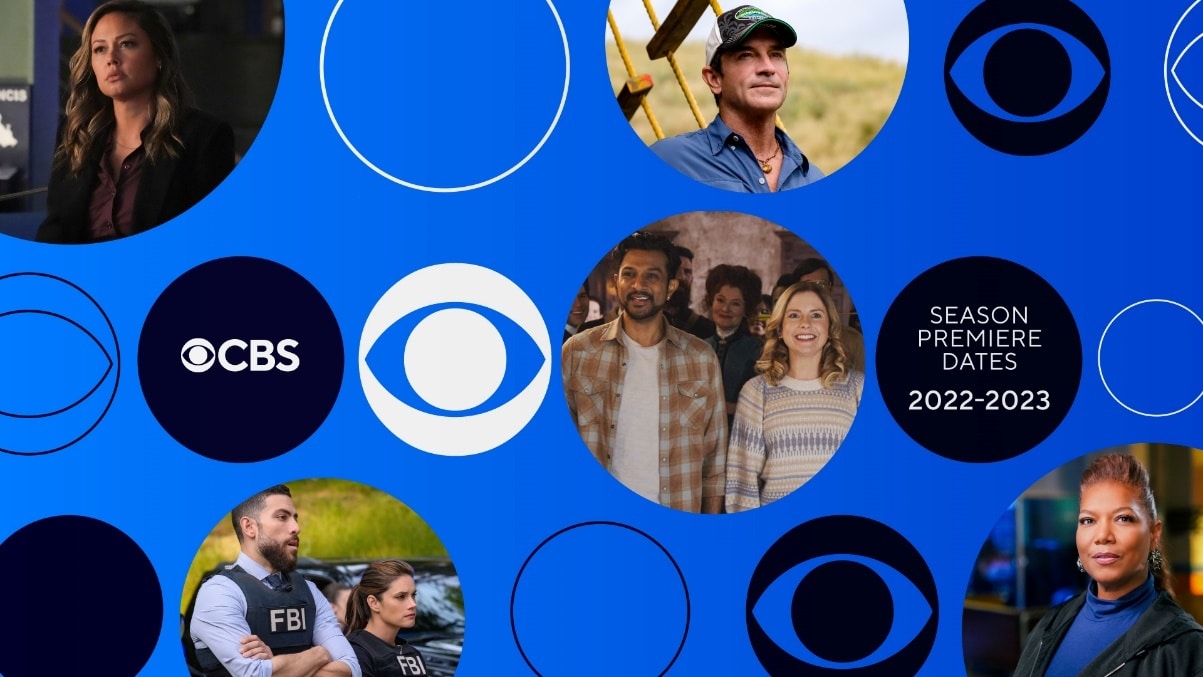 Read Time:
2 Minute, 9 Second
ICMYI: CBS Fall 2022 Schedule
CBS announced the premiere dates for its 2022-2023 fall season that begins Monday, Sept. 19. The Network will roll out the strategic launches of four new shows and 18 returning series over a few weeks.
Of note, the new romance adventure competition THE REAL LOVE BOAT will now air at 9:00 PM on Wednesdays, leading into THE AMAZING RACE in its new time period at 10:00 PM.
| | |
| --- | --- |
| SATURDAY, SEPT. 17 | |
| 10:00-11:00 PM | 48 HOURS (35th season premiere) |
| | |
| SUNDAY, SEPT. 18 | (Football Doubleheader)* |
| 7:30-8:30 PM | 60 MINUTES (55th season premiere) |
| | |
| MONDAY, SEPT. 19 | |
| 8:00-8:30 PM | THE NEIGHBORHOOD (fifth season premiere) |
| 8:30-9:00 PM | BOB ♥ ABISHOLA (fourth season premiere) |
| 9:00-10:00 PM | NCIS (20th season premiere) |
| 10:00-11:00 PM | NCIS: HAWAI'I (second season premiere) |
| | |
| --- | --- |
| TUESDAY, SEPT. 20 | |
| 8:00-9:00 PM | FBI (fifth season premiere) |
| 9:00-10:00 PM | FBI: INTERNATIONAL (second season premiere) |
| 10:00-11:00 PM | FBI: MOST WANTED (fourth season premiere) |
| | |
| WEDNESDAY, SEPT. 21 | |
| 8:00-10:00 PM | SURVIVOR (two-hour 43rd season premiere) |
| 10:00-11:00 PM | THE AMAZING RACE (34th season premiere, NTP) |
| | |
| SUNDAY, SEPT. 25 | |
| 8:00-10:00 PM | BIG BROTHER (24th season finale) |
| | |
| WEDNESDAY, SEPT. 28 | |
| 8:00-9:30 PM | SURVIVOR (90-minute episode) |
| 9:30-11:00 PM | THE AMAZING RACE (90-minute episode) |
| | |
| THURSDAY, SEPT. 29 | |
| 8:00-8:30 PM | YOUNG SHELDON (sixth season premiere) |
| 8:30-9:00 PM | GHOSTS (second season premiere, NTP) |
| 9:00-10:00 PM | SO HELP ME TODD (SERIES DEBUT) |
| 10:00-11:00 PM | CSI: VEGAS (second season premiere, NTP) |
| | |
| SUNDAY, OCT. 2 | (Football Doubleheader)* |
| 7:30-8:30 PM | 60 MINUTES |
| 8:30-9:30 PM | THE EQUALIZER (third season premiere) |
| 9:30-10:30 PM | EAST NEW YORK (SERIES DEBUT) |
| | |
| WEDNESDAY, OCT. 5 | |
| 8:00-9:00 PM | SURVIVOR (RTP) |
| 9:00-10:00 PM | THE REAL LOVE BOAT (SERIES DEBUT, NTP) |
| 10:00-11:00 PM | THE AMAZING RACE |
| | |
| FRIDAY, OCT. 7 | |
| 8:00-9:00 PM | S.W.A.T. (sixth season premiere, NTP) |
| 9:00-10:00 PM | FIRE COUNTRY (SERIES DEBUT) |
| 10:00-11:00 PM | BLUE BLOODS (13th season premiere) |
| | |
| SUNDAY, OCT. 9 | |
| 7:00-8:00 PM | 60 MINUTES |
| 8:00-9:00 PM | THE EQUALIZER (RTP) |
| 9:00-10:00 PM | EAST NEW YORK (RTP) |
| 10:00-11:00 PM | NCIS: LOS ANGELES (14th season premiere, NTP) |
NTP – New Time Period; RTP – Regular Time Period