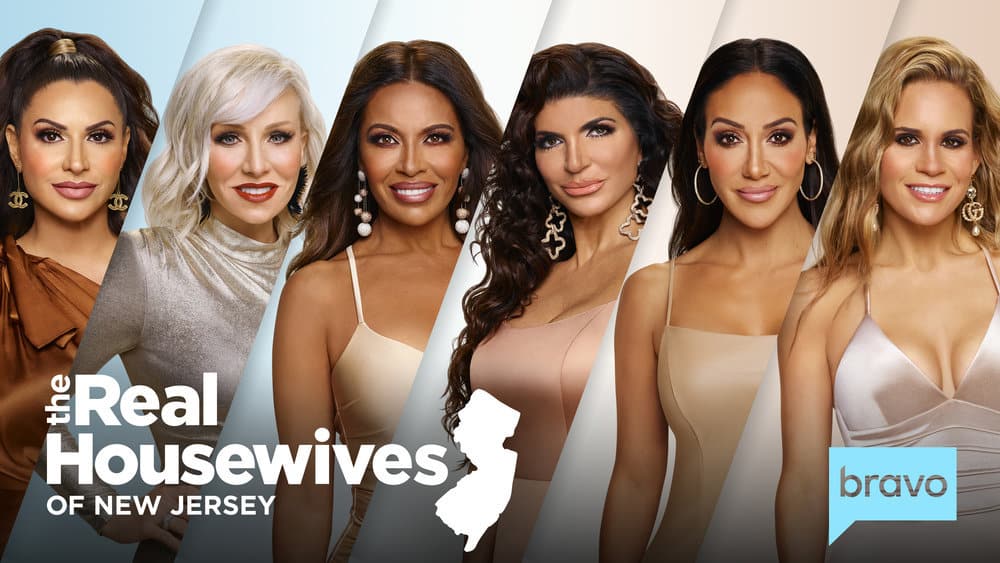 Read Time:
1 Minute, 32 Second
The Real Housewives of New Jersey Snark and Highlights for 5/10/2022
So, we open with the Gorga/Giudice showdown. Nothing has changed in ten years, has it?
For someone who is not supposed to be yelling, Teresa is really raising her voice like nobody's business.
Has Dolores said a word since this episode began? Everyone else is putting their two cents in about Teresa and Joey, but she is remaining silent.
Andy Cohen needs to moderate more debates and events, just saying.
It was so sweet that Dolores introduced her boyfriend to Andy via Facetime. He seems so genuinely happy for her.
Dolores's house renovations reminds me of how that one dude painted Murphy Brown's house the entire series.
Frank and David are living together in the house he built with Dolores? WHAT?
Set up Paulie's ex with Frank…now that would be a twist!
Now David is with Luis's ex….this group is more confusing than the VPR gang!
Rhianna wants to be like Teresa when she becomes a mom. Well, Teresa is a good mom, so it makes sense.
Frankie is single, ladies!
Jen is coming in hot tonight and I am here for it!
This is more exhausting than normal….I agree, Andy.
I am so glad Jackie is being so open about her eating disorder struggle and treatment. She might be saving a life right now.
Why are Margaret and Teresa arguing like five-year-olds? You ruined it, no you, no you!
While I don't condone how Jen handled things, I can see how Margaret talking about her affair can be triggering.
Jen is not playing tonight–she has ALL the receipts!
I think I need to start watching the after show because it looks like it caused a lot of drama between Jen and Margaret.
More next week, stay tuned!