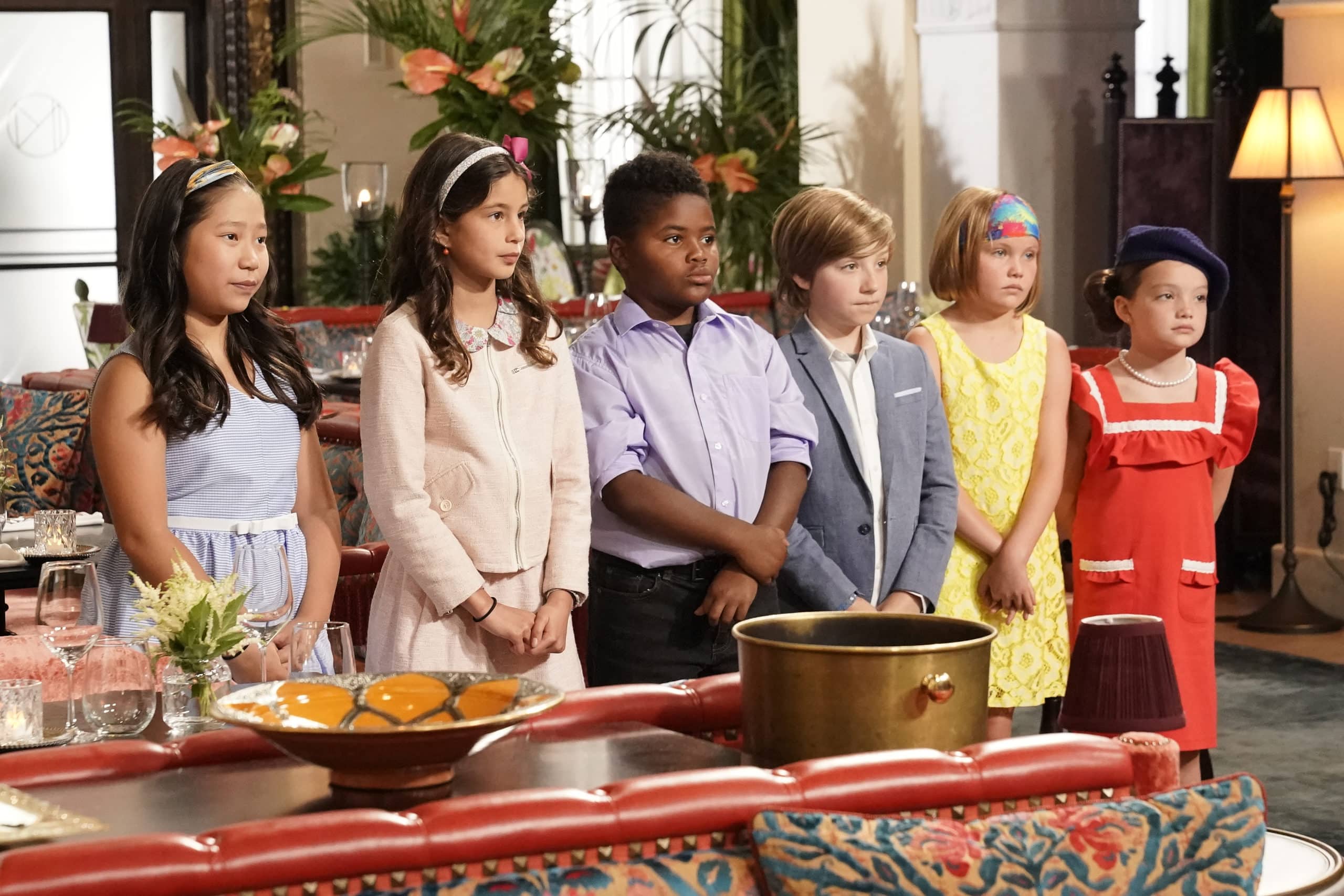 Read Time:
1 Minute, 51 Second
Masterchef Junior Highlights for 5/26/2022
Restaurant takeover night! WOOHOO!
Team Blue: Grayson (captain), Liya and Molly
Team Red: A'Dan, Ivy and Eva (captain)
Each team will have to cook for a group of special people, including Chef Rudy Lopez.
Menu: charred calamari, diver scallops, seabass with ratatouille and NY steak with various broccoli sides.
These kids seem to be working really well together, considering how tough this particular challenge is tonight.
Poor A'Dan and Eva really messed up on the appetizers. One was cooked too quickly and the other wasn't put in at the right time.
The red team seems to really be struggling with both cooking and plating.
The blue team seems to really be on the ball with everything so far.
A'Dan seems to really be off his game tonight and everyone is picking on him–poor kid.
Chef Aaron Sanchez seems to really do well in terms of helping the kids. He tells them what is expected, while still being encouraging.
A'Dan really seems to be stressed out more than ever. I feel so bad for him because the more he tries to fix his mistakes, the more he messes up.
Talk to your captain, talk to Gordon…how about you all communicate?
As an aside, I may be old fashioned, but it is a bit disrespectful that they called Chef Gordon Ramsay by his first name. As a kid, I was never allowed to call an adult by their first name unless I was given explicit permission.
Now the blue team seems to be struggling on the entrees. Poor Lydia is even in tears. It was sweet Chef Gordon Ramsay took time to calm her down.
I love the reactions of the diners when they find out their meals were made by kids!
'We didn't break anything, but we definitely burned some stuff'….oh, Ivy, never change, girl!
Blue team wins! They are in the top five.
Red team will now have to send someone home.
Ivy is safe!
Now it is between Eva and A'Dan…..the one who is SAFE is Eva, which means A'Dan is going home.
Seeing A'Dan cry is breaking my heart. However, this tribute is sweet.
More next week, stay tuned.