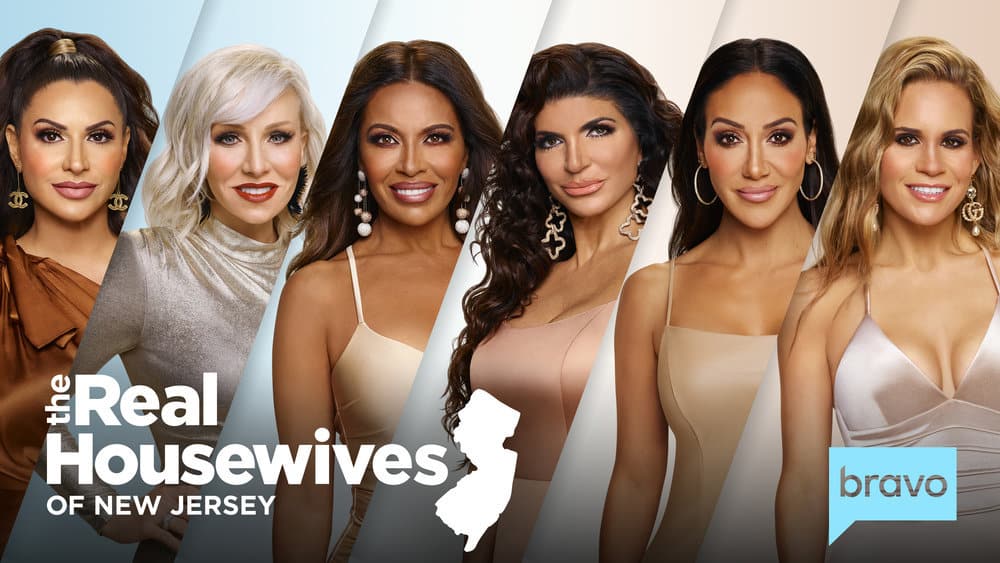 Read Time:
2 Minute, 1 Second
The Real Housewives of New Jersey Snark and Highlights for 3/15/2022
It was awfully sweet of Frankie to try and talk to Bill.
No matter what the guys think of Jen, they had NO RIGHT to call her disgusting and a bad person to her husband's face.
Tiki's got a hold of my arm and your brother has a hold of my pants. Okay, Louie.
Louie having Teresa in his phone as 'mi amore' is really sweet and cute.
Frankie is always the voice of reason and tries to see the best in everyone.
Tiki is questioning Louie like he is on trial.
I am waiting for a Teresa/Traci showdown at this point.
Jen being frustrated with Bill over showing no emotion is totally understandable. He needs to have her back (which he seemed to with the guys), but he needs to remind her of the fact as well.
It is so nice that David is still helping Dolores's family out even though the two of them broke up.
Why is Gia eating in Teresa's bathroom?
Gabriella! She got so grown up and looks so pretty.
Seeing the bond between Teresa and her girls is so sweet.
Taylor ham is such a NY/NJ thing. I haven't had it since I moved to PA.
Melissa is sweet for wanting to give Antonia a sweet sixteen, but it sounds like she doesn't want one.
Antonia has every right to decide she no longer wants to do cheerleading and tumbling.
Poor Antonia seems so upset about all the changes in her life. Melissa should be LISTENING to her and not blowing her off.
This date with Teresa and Louie is so sweet and romantic. He really went above and beyond for her.
Full catering and the whole spa rented out? Marge really outdid herself with this spa day!
Traci seems to really like sticking her nose into situations she knows nothing about.
Dolores seems so devoted to her mom and it is obvious that seeing her sick is taking its toll on her.
Melissa….give Antonia some grace. You just said that she is going through a lot. She needs mommy now, not more pressure and a trainer shoved in her face. She also needs help because she seems depressed.
Jennifer's brother seems so sweet and fun.
I completely understand how Jennifer feels and hope she and Bill can work things out.