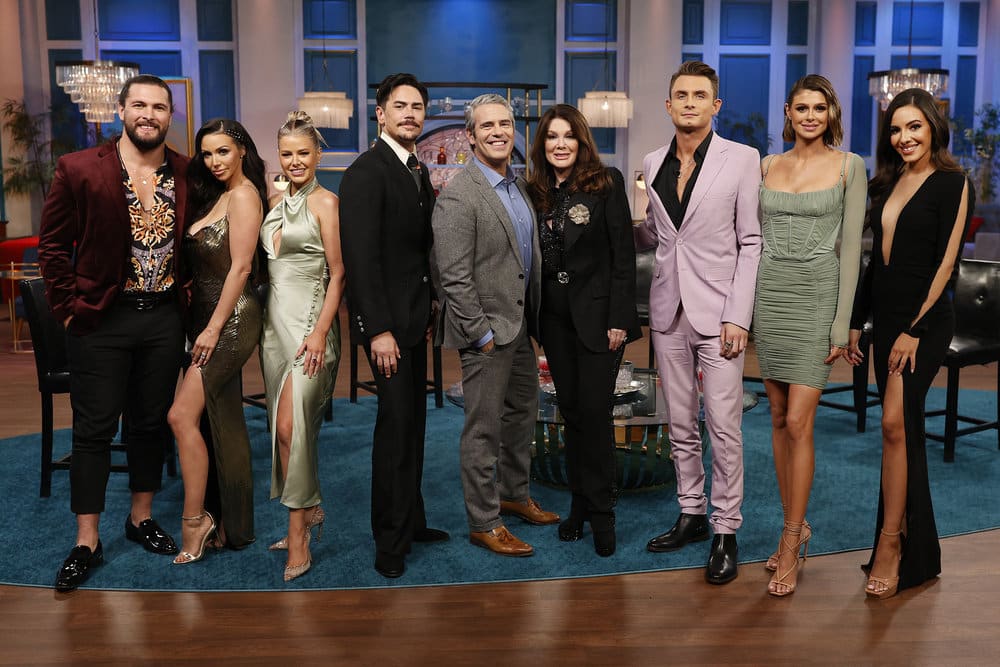 Read Time:
2 Minute, 30 Second
Vanderpump Rules Reunion Part 2 Snark and Highlights
Sandoval is STILL being a tool about this partnership debacle.
James should never had said anything about Raquel's nose. It is her life, her body and her business.
Lisa buying the foot pics to keep the girls from failing at anything is such a funny, cute thing to do. I just adore her.
I find it so hard to believe that Brock had no idea who Scheana was initially. Then she was that girl from that show my sister watches.
I agree Brock is handling this situation with his kids and child support very poorly, however, everyone is really piling on to an issue that is none of their business.
I take it back…..the way he just spoke to Lala and told her to stay triggered is disgusting.
Raquel is SO lucky to have such a good family who looks out for her best interests. I am in no way saying James is a bad person or anything, but he does need to work on his temper.
I feel like Lala had good intentions when it came to warning Scheana once she found out the information about Brock, but handled it incredibly poorly. She should have just spoken to her privately or said she heard this info and ask if everything was okay.
Sandoval describing the rumors he heard about Randall cheating/being problematic is coming across as if he knows nothing but wants to cause drama.
My heart is breaking for Lala right now. Despite how things started with Randall, nobody deserves to be treated this way by the father of their child. I completely understand what it is like to be in her shoes and it hurts like hell.
It is amazing how Raquel is crying, Scheana and Ariana are visibly upset but Charli is smirking and laughing? Why would you do that when your friend is hurting?
Okay, I like Lisa, but that how you got them is how you lose them comment was so inappropriate. Raquel bringing up the mistress allegations was also not necessary. Regardless of how she got him, right now she doesn't need to have the past thrown in her face.
The way Lisa and Brock are treating Lala right now is disgusting. James is the only one who seems to be in her corner. Andy also seems to be worried about her, which is sweet.
Something About Her seems to be a go—without Randall.
Brock and Scheana STILL can't see that their plan to get married during the engagement party was selfish?
Why did Katie decide to attack Ariana and accuse her of not thinking engagements or weddings were important?
Only The Toms would name a drink after a women's douching product.
I am more upset that James is losing the dog than anything else right now.  I hope Raquel at least lets him visit.
Raquel has the cutest dad ever. Can we have him on in some capacity next season?