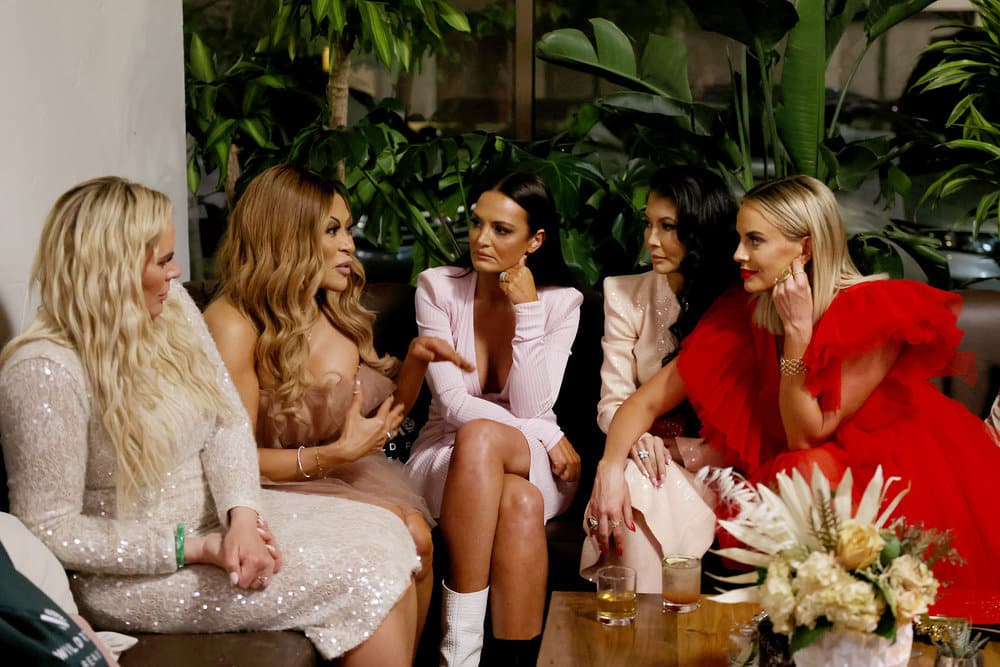 Read Time:
2 Minute, 23 Second
The Real Housewives of Salt Lake City Snark and Highlights for 1/2/2022
Lisa, if you don't like how your cleaning lady is doing your toilets, hire someone else! What is the point of having a cleaning lady if you have to redo her work?
Heather giving her business partner a car is incredible. If that is the smallest token of her appreciation, I wonder what something bigger would be.
Jennie taking Duy lunch at work is so sweet…it is even nicer that she is sharing her dessert.
Mary is really on the defense about how she treated Jen.
Duy coming to Jennie's defense about the derogatory comment Mary made shows that he is a compassionate husband sometimes. I am still salty about his sister wife request.
Meredith is a sweet person, but she should be careful about what she tells Mary. I have a feeling it is going to come back to bite her in the ass.
Lisa's son is so cute getting ready for prom. Her story about her prom? Not so much.
Jack looks so annoyed taking his prom pictures. Lisa should let him have fun with the pictures.
That corsage moment was so awkward, but I love the idea of a ribbon to put it on her wrist. Sammy's dress was also beautiful.
I love Whitney, but it is selfish of her to use her family's life savings on her rebrand.
I never would have thought Mary would be involved in Jen's arrest…..but Whitney may be onto something as to why she (and Meredith) weren't on the bus.
Jen's mom is so adorable. I am not sure if Jen is innocent or guilty, but it is nice to see her mom has her back.
It is so sweet to see Jen and her mom make the hygiene kits for charity.
Why is Meredith dressed like the love child of Elton John and Big Bird?
It is kind of rude to return a gift, especially at an event for someone else.
I understand how Meredith feels about being at events with Jen, but she also has to realize they might both sometimes be invited to the same events, especially a launch event like Whitney's.
What is with all these tulle dresses? It looks like they are playing dress up at Jo-Ann Fabrics.
Mary was being really rude about this being the worst event she has attended….over the fact that there is no coat service? REALLY? THAT is the hill you want to die on?
Ohhhh….now I understand why Jennie is returning the gift….but again, it should have been done in private.
How does Mary NOT know she made an offensive comment? Also, how is Meredith not understanding this either?
Again, why are these women ruining a big moment for Whitney with their fighting?
More next week, stay tuned!