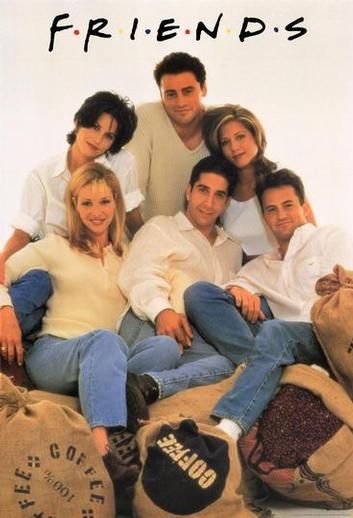 Read Time:
1 Minute, 42 Second
Sammi's Favorite Things: Friends Virtual Tour
NEW YORK, NY – Oh. My. God. Could this BE any more exciting? Just in time for the Friends 25th anniversary, On Location Tours has launched a Friends Virtual Tour, where YOU can be your own cast member alongside Monica, Rachel, Phoebe, Chandler, Ross and Joey! This activity is perfect for those desperate to beat the quarantine blues.
The Friends Virtual Tour is the latest from Georgette Blau, founder of On Location Tours, one of the world's largest TV and movie tour companies, based in New York City.  With Covid-19 shutting down tourism, On Location Tours had to "pivot" their business model to ensure a safe experience for everyone. The Friends New York City apartment building was a famous location highlight on the NYC TV and Movie Tour. Since tour operations are "on a break" due to the Coronavirus outbreak, the virtual tour will let any Friends fan jump into second gear, and it will make their day, their week, their month, and even their year! The tour is hosted by tour guide Roseanne Almanzar, an actress and mother who has been a dedicated staff member of On Location Tours for 20 years.
Roseanne takes Friends' fans on a 40 minute tour to 18 locations made famous by the acclaimed series. Additionally, purchasing a ticket will also grant a customer admission to the virtual Friends trivia night, which On Location Tours holds monthly.  The trivia ticket can also be purchased separate from the tour.
If customers are based in the US, they can purchase an additional add-on Friends box shipped to their home address (don't worry, a smelly cat isn't included). The box contains a Central Perk mug along with four other surprise keepsake items. The full package (tour, trivia, and goodie box) is $68, and the tour + trivia (no goodie box) is $29.
WANT TO JOIN? Check out the link below!
https://fareharbor.com/embeds/book/onlocationtoursnewyork/items/248366/?sheet=39283&asn=tvgrapevine&full-items=yes&flow=421234