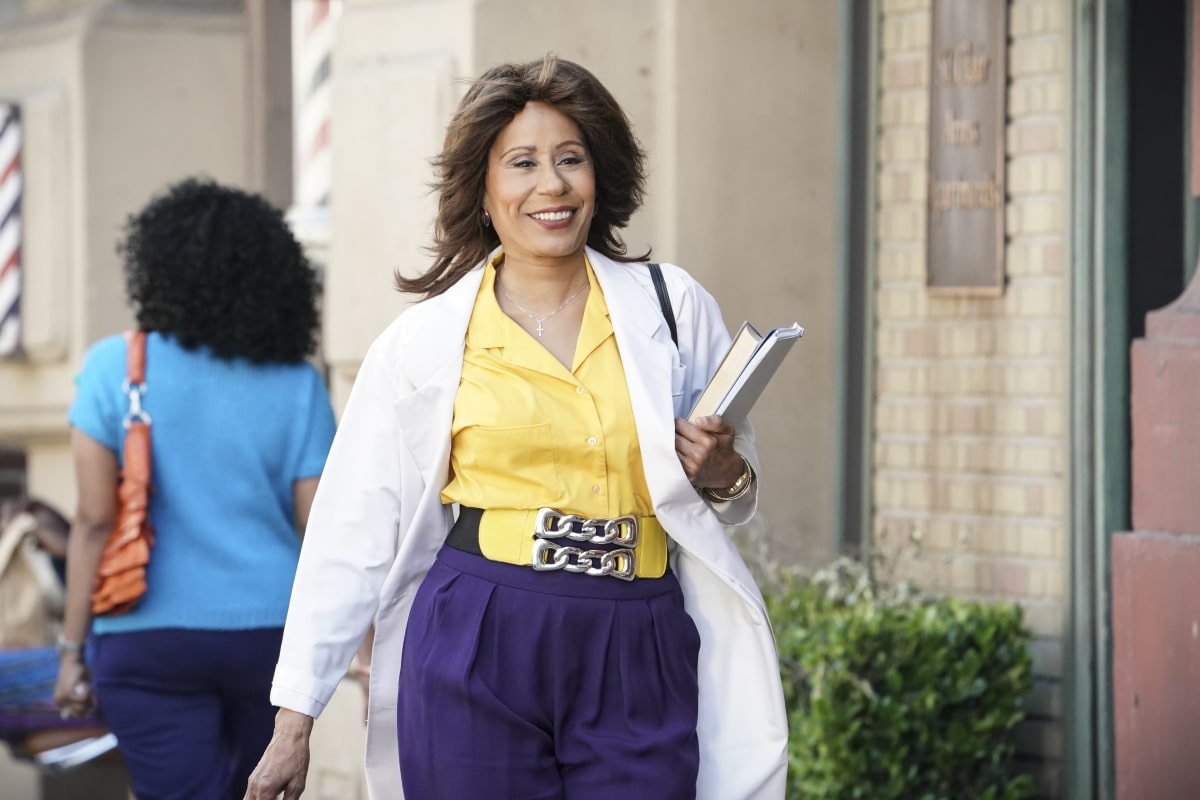 Read Time:
3 Minute, 15 Second
ICYMI: Bob Hearts Abishola Recap for TLC Tunde's Loving Care
The episode opens with Bob (Billy Gardell) and Abishola(Folake Olowofoyeku) at his house, where she is studying for the MCAT exam. He says that they can have more time together this way, but she says she is there to study, not socialize. He agrees to give her time, but not before he makes more jokes.
Dottie (Christine Ebersole) comes in to ask for Bob's credit card. She is playing online poker and the website won't accept hers. He tells her that she cannot be out like this, leading to her guilting him into giving her the card.
Bob says she is annoying, but then goes to bother Abishola some more. She gets annoyed, so he goes to unload the dishwasher, which is leaking. As he goes to see what is going on, the power goes out. He then gets the supplies he needs to fix the leak and get light, but falls on his rear end.
The next day, Kemi (Gina Yashere) is quizzing Abishola for her big test. She is very tough on her and even hits her when she says 'um.' Gloria (Vernee Watson) sits next to them, watching and offers Abishola some tips. She says she used these tricks for her own MCAT. Kemi asks her why she isn't a doctor. Gloria says it is a long story, leading to Abishola saying that some people find medical school too difficult and Gloria getting insulted. She leaves in a huff.
Tunde (Barry Shabaka Henley) and Dele (Travis Wolfe Jr) come over to help Bob fix the dishwasher. Bob says he was going to call the repairman, but Tunde says that he can fix it…and Dele will help so he can be a man.
Kemi and Abishola have lunch together, but Gloria refuses to sit with them because she is mad at Abishola.
Tunde continues to school Bob on how to fix and properly use a dishwasher. He won't even let Dele have a soda until they are finished. It leads to Tunde telling Bob he is there to help him fix himself and become a better man….as Dele sits and watches, sipping his soda.
Later on, Abishola tries to figure out why Gloria is so mad. Gloria accuses her of having it easy, leading to another argument. Unfortunately, they are doing this during a surgery and end up annoying the doctor.
Bob continues to try and fix the dishwasher, with Dottie, Douglas (Matt Jones) and Christina (Maribeth Monroe)watching and making snarky comments. Tunde keeps trying to make it into a teaching moment, but actually ends up helping Douglas and Christina more than Bob.
Dele, for his part, secretly helps Bob and says he is glad he is part of the family. Unfortunately, Tunde catches on and yells at him. Bob decides to take his call from Abishola in the garage.
At the hospital, Kemi talks to Abishola about the fight she is having with Gloria….without much success.
Olu (Shola Adewusi)comes over with some food for the guys and explains to Bob that Tunde keeps working because he cannot step back. She also assumes that Bob didn't fix it on purpose to make him feel needed.
At the hospital, Abishola and Gloria have a heart to heart about Gloria's medical school journey and how she worked hard to beat the odds, only to have the hospital where she was to have her residency close down. She became a nurse to support her family.
Abishola now understands and the two of them make up. Gloria tells her she wants her to succeed.
The episode ends with Kofo Anthony Okungbowa)and Goodwin (Bayo Akinfemi) being schooled by Tunde on how to fix things.