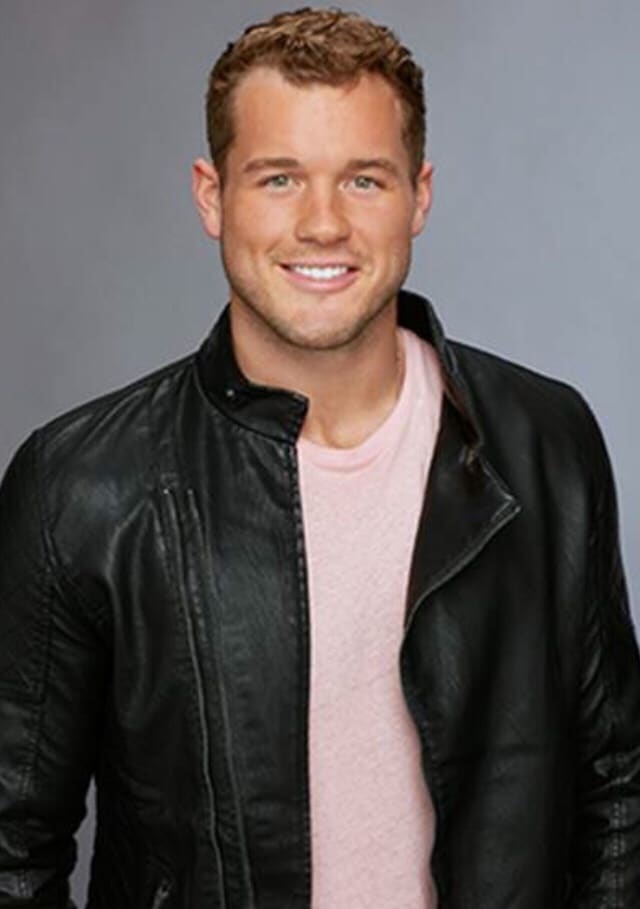 Read Time:
3 Minute, 56 Second
Former Bachelor Colton Underwood Comes Out As Gay
Former Bachelor Colton Underwood has come out as gay, TVGrapevine has learned.  He sat down with Robin Roberts in an exclusive sit down interview this morning, where he made several revelations about himself, his relationship with former girlfriend Cassie Randolph and his current relationship status. Check out some of the highlights below: (all quotes are from his GMA interview)All Forms
ON BEING THE VIRGIN BACHELOR:
When he was a contestant on Becca Kurfin's season of The Bachelorette, he revealed to her that he was a virgin and waiting until he was truly in love to have sex. This also became a theme during his season and led to a 'did they or didn't they?' during Fantasy Suites week, particularly when it came to Cassie. He finally talked about it during the interview:
"One thing about being labeled the virgin Bachelor is that I fully was a virgin and I could never give anyone a good enough answer as for why I was a virgin," he said. "The truth is I was a virgin Bachelor because I was gay, and I didn't know how to handle it."
ON COMING OUT:
Fans who read Colton's memoir The First Time know that he struggled with his sexuality at a young age and was even questioned by his father about it when he found several Google searches on the topic. Colton said in the book, his father asked if he wanted to discuss it, but it was never brought up again. When Colton finally came out to him, he says his father wishes he would have trusted him with the truth and has been as supportive and loving as ever.
"I've ran from myself for a long time. I've hated myself for a long time, and I'm gay. And I came to terms with that earlier this year and have been processing it," he said. "I'm emotional, but in such a good, happy, positive way. I'm the happiest and healthiest I've ever been in my life."
ON THE BACHELOR AND CASSIE:
Colton chose to be with Cassie during his season's finale, despite the fact that she wasn't sure about a relationship (which led to the infamous fence jump) at the time. The two stayed together until the fall of last year, with Cassie and her family even nursing Colton through his bout with COVID-19.
The two promised to be friends at the time of the breakup, but then things went sour when Colton allegedly began stalking Cassie, leading to her getting a restraining order. The order was dropped two months later and details regarding the situation are unknown.
He admits that he messed up and apologized to Cassie regarding his behavior. He also admitted he did love her, which made things more confusing for him.
"It's hard for me to articulate exactly what my emotions were going through that relationship with her, because I obviously had an internal fight going on," he said. "I would just say that I'm sorry from the bottom of my heart. I'm sorry for any pain and emotional stress I caused, I wish it wouldn't have happened the way it did. I wish that I would've been courageous enough to fix myself before I broke anybody else."
As for his time on the show, he says he does have some regrets, but also thanks the show for finally giving him the courage to come out:
"Do I regret being the Bachelor and do I regret handling it the way that I did? I do, I do think I could have handled it better. I just wish I wouldn't have dragged people into my own mess of figuring out who I was. I genuinely mean that."
"But also, at the same time that I can sit here and say I'm sorry to all of those women, I can also say thank you," he added. "Because without them and without the Bachelor franchise, I don't know that this would have ever came out."
ON HIS CURRENT RELATIONSHIP STATUS:
"I still haven't had an emotional connection with a man, I've never allowed myself to. It's never been in my cards to let myself get there. I want to more than anything," he said. "I'm looking for someone who can push me and challenge me in all the right ways. I still have a long ways to go. I'm still learning."
"If I had to go back and give anyone advice, it would be you're going to get through it," he continued. "Keep choosing you. I would tell myself, keep choosing you every morning. When the time is right and you're ready, do it on your own time."