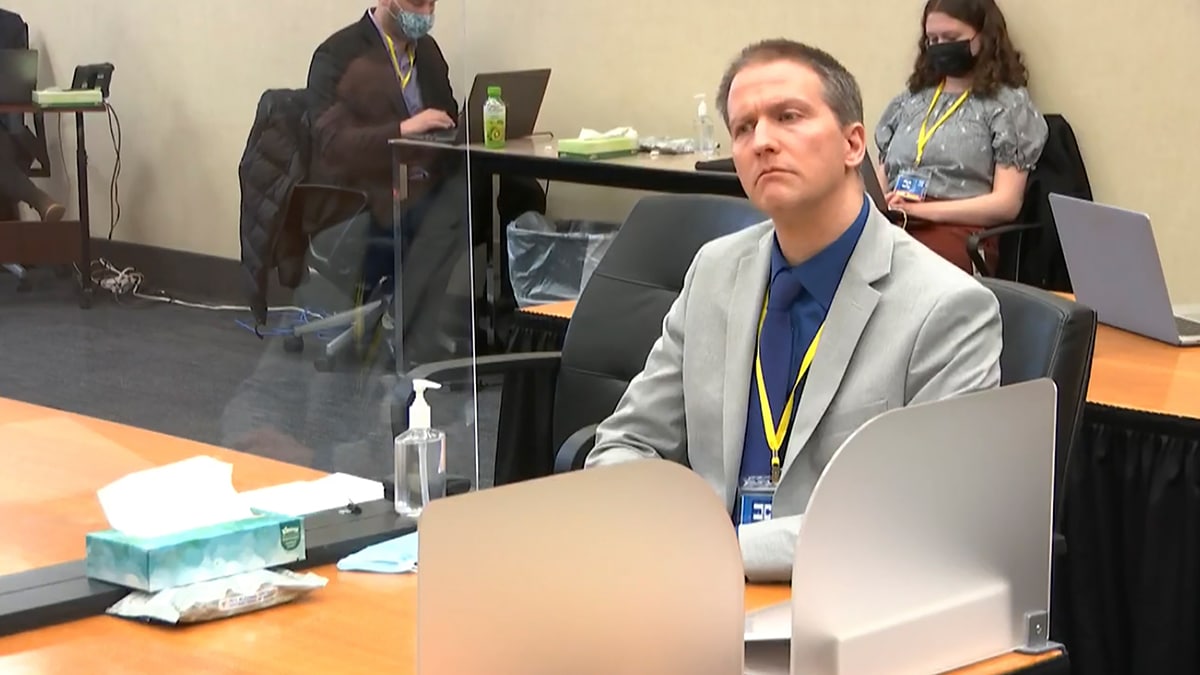 Read Time:
1 Minute, 13 Second
Derek Chauvin Found Guilty of Murdering George Floyd
The jury has spoken. Derek Chauvin has been found guilty for the murder of George Floyd, which took place May 25th, 2020. The verdict came three weeks after the trial began.
The jury deliberated for about 10 hours before reaching the verdict. Derek Chauvin was found guilty of all three charges: second-degree murder, third-degree murder and manslaughter. The charges carry maximum sentences ranging from 10 to 40 years in prison.
According to Variety,  Judge Peter Cahill revoked Chauvin's bail and ordered him detained. Chauvin stood and placed his hands behind his back, and the bailiff put him in handcuffs.
It was also announced that sentencing would be held in about eight weeks.
UPDATE FROM CBS NEWS AND GAYLE KING:
"The Chauvin Verdict" aired Tuesday night: https://cbsn.ws/3em7cme
GAYLE KING: " I have to tell you, when the verdict was read… we started hearing horns honking. I think you felt jaws dropping. I think people thought maybe you would get one, but to get all three I think is a very stunning thing."WATCH
GAYLE KING on receiving word there was a verdict: "It's one of those things you dropped whatever you were doing. We just received word, we rushed over and here we are.. As we wait to hear the verdict, I can tell you this, the atmosphere in Minneapolis is very intense but I can also say it's very hopeful."