For Real: The Story About Reality TV Recap for 3/25/2021
Read Time:
3 Minute, 30 Second
For Real: The Story About Reality TV Recap for 3/25/2021
For Real: The Story About Reality TV opens with Andy Cohen showing  clips from several hit unscripted shows. The theme tonight  is 'just like us.'
He compares the evolution of reality TV to classic shows in the fifties, such as I Love Lucy, where they wrote Lucille Ball's real life pregnancy into the show. He points out that it was one of the first times reality and television blurred lines.
THE BEGINNING:
He goes on to show clips of  MTV setting the bar for unscripted television by showing The Osbournes and Cribs, both of which people found relatable.
We get a look into how The Osbournes felt about being on the show and how for every five hundred minutes shot, only one was used. They even show us old clips, which is a fun throwback to my teen years!
BLONDES HAVE MORE FUN?
The Anna Nicole Smith Show is showcased next, showing how over the top people can be and how it could have eventually led to her demise.
However, her show lead to the fun blonde reality stars, such as Paris Hilton and Jessica Simpson, the latter being a way to show how they would react when put in unusual situations. These type of shows are even compared to a reality version of Seinfeld, since it is about nothing.
They even point out how Paris's real life (when her sex tape was revealed) actually helped her reality TV show  (The Simple Life)gain ratings because people became intrigued with her.
GIRLS NEXT DOOR GET REAL
After a quick clip of dance and fitness shows featuring celebrities (again, showing that they are relatable), we get to The Girls Next Door, the show that goes into the lives of Hugh Hefner's girlfriends. Kendra Wilkinson was initially against it, until she learned the show would just follow their everyday lives. However, even though they filmed 'reality,' the girls weren't actually friends, according to Kendra. There was even talk about there being jealousy because Kendra quickly became a fan favorite and got her own spinoffs.
Kendra gets into how being unfiltered was good for TV, however, it became difficult when reality became real….especially when the news of  her husband's affair leaked. That is when she walked away and chose not to film the aftermath or divorce.
BREAKING AND STRUGGLING
Danny Bonaduce's show got into the dark side of life, including addiction, infidelity and the exploitation of his life. However, people also emphasized with him and his wife Gretchen's troubles, allowing for others to share their own ups and downs.
THE KARDASHIANS
Enter the Kardashians! They were the first who became famous for being famous and eventually became their own dynasty, thanks to being on unscripted TV. Between spinoffs, stores, makeup lines…they are EVERYWHERE. However, it is their bond as a family that make them so relatable and keep people tuning in….well, that and their lifestyles.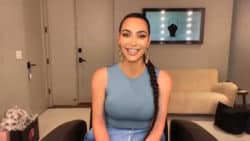 Andy goes to visit them and learns that they all had glam squads at their homes before meeting him….Kim was with her team for two hours, but she managed her time by also attending meetings, working on school, etc.
Kris reflects on how much has changed since the show began, including how she became a grandma throughout the series…..a whopping ten times!
The show was started when Deena Katz was over for dinner and noticed the chaos. She thought it would be a good show, so she pitched it to Ryan Seacrest. However, it didn't immediately become a success…..in fact it was a filler show when the Lohan show got canned.
The ladies share their craziest moments and how emotional it was to go through Caitlyn's transition on TV while dealing with it in real life.
They continue to look back on everything, but hope people remember that they put family over everything. Oh, and Kris would love to be a guest on Real Housewives of Beverly Hills.
More next week, stay tuned!