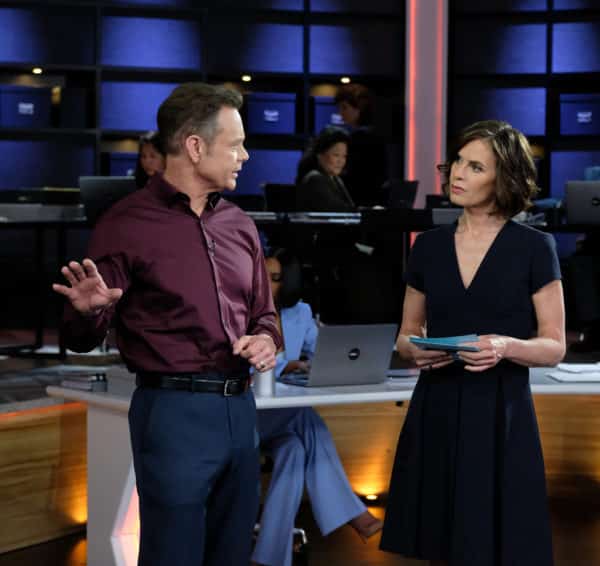 Read Time:
5 Minute, 3 Second
America's Most Wanted Recap for March 29, 2021
Tonight's episode of Fox's America's Most Wanted opens with Elizabeth Vargas announcing that the man who stole a car from a woman in a car wash in Littleton, Colorado January 29th of this year. Phillip Michael Dent was captured….only THREE DAYS after the premiere episode aired, thanks to a viewer tip.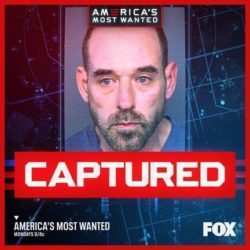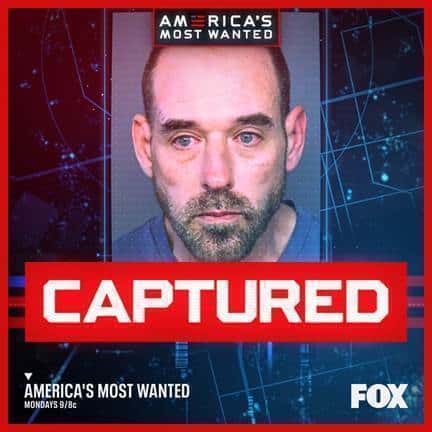 America's Most Wanted Case 1:
Aimee Rhoads and her family went on a trip to celebrate her father's life. She decided that she wanted to go scuba diving while there, so the family arranged for her to do so by picking someone on Trip Advisor.
Unfortunately, this boat was owned by Christopher Jones and Alison Gracey. On December 18, 2011, Aimee went on the boat, which ended up sinking. Everyone else was rescued, but Aimee was announced DOA.
It turns out Alison and Christopher were illegally operating their business and into shady deals for profit. They were also not following safety protocols.
Yodit Tewolde comes on to show the avatars of them….Alison is now 53 and could have changed her look. She also is from Ireland, so she has an accent.
Christopher is now 56 and about 265 lbs and also has an accent. He also wears aviators.
Aimee's husband Pat recalls finding out about Aimee's death and having to tell his little girl about it. Her brother Justin Richmond says Aimee would still be alive had the couple taken safety precautions.
The couple is now on the run, evading a variety of charges including manslaughter.
They were arrested in 2015 in St. Maarten and told to stay on the island, however, they ended up escaping again and were not see until 2017, when they were arrested in France. They have not been seen since.
Her entire family wants to see justice served.
Paul Holes says that they got careless by using their own names and going into the same business. He thinks it is only a matter of time until they are found again.
Aimee's husband says it is mindboggling that they escaped again and that they will have their day in court.
ALERT 1: Feburary 1, 2021, Puyallup, WA:
A bank and gas station robber is on the run. He drives a Ford Edge, is 6'3" and was wearing an orange vest and Oregon State University sweatshirt.
ALERT 2: March 21, 2021, San Francisco, CA:
A woman named Clarice was robbed by a group of men. She tried to hold onto their car during their escape, but no avail. The car in question has some damage and one of the suspects was wearing orange.
America's Most Wanted CASE 2:
Bob Tang is on the run after he found out his wife and best friend were having an affair. Rattana Kim, tells the story in her own words about how in 2017, her husband Piseth Chhay would always vacation with the Tang family.  She realized something was up when Piseth made coffee for Bob's wife Sokni and not her.
That day, they went on a hike, where Bob's wife said she wanted a divorce. Bob was distraught, but he knew about the affair because he was spying on them before the trip.
When they got home, Bob said he wanted Piseth to move some furniture. This was the last time Piseth was ever seen. Bob claimed Piseth never showed up, so he is reported missing.
Yodit gives some tips on how to report a missing person, including giving as many details as possible about what they were wearing the last time they were seen before we get back to the case.
Rattana thinks Bob had something to do with the disappearance and he eventually becomes a prime suspect. The authorities look into Bob's warehouse, where they find bags of body parts…which belonged to Piseth.
Investigators think it incredible Bob left so much evidence behind. Bob  has been on the run ever since.
Paul returns and says this murder was poorly done and likely rushed. He thinks that he could be in Cambodia, where he has family. He was last seen in San Francisco.
ALERT 3: February 10, 2021, Tampa Florida:
A shirtless man with a Cuban flag tattoo and music tattoos robbed two 7-11 stores. He is about 5'10"-6'1", white or Hispanic and asks the clerk if she is good before leaving.
ALERT 4: February 4, 2021, Los Angeles, California:
A robbery took place in the Diamond District with a mom and child as victims. The mom was able to get the gun away before the robbers escaped.
America's Most Wanted CASE 3:
Lester Eubanks has been on the run for over 50 years. He is wanted for the murder of Mary Ellen Deener and was featured on both the OG America's Most Wanted and Netflix version Unsolved Mysteries.
He was a model inmate and allowed to go on a shopping trip with other inmates….when he made his escape. Since then, there have been sightings of him, but authorities have yet to capture him. Most times, authorities got close, but he managed to escape before they got there.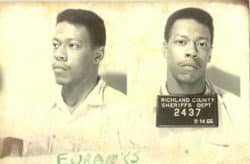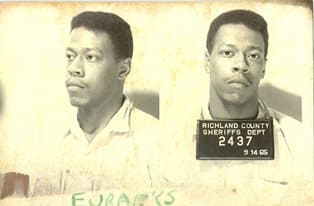 There is a $50,000 award for his capture.
Paul  shows an avatar of Lester. He is now in his seventies and graying. He is left handed, has a scar on his left bicep and is able to easily manipulate people. He also points out someone probably helped him escape.
ALERT 5: June 27, 2020, Grants Pass, Oregon.
Fauna Frey is a blonde haired, blue eyed woman who is 5'6." She was spotted June 28th and 29th shopping on surveillance camera and then made reservations at a motel, but never checked in. Her car was found September 23rd, but she was missing.
Join us next week for more cases on Fox's America's Most Wanted! Check back every week for a new America's Most Wanted Recap.