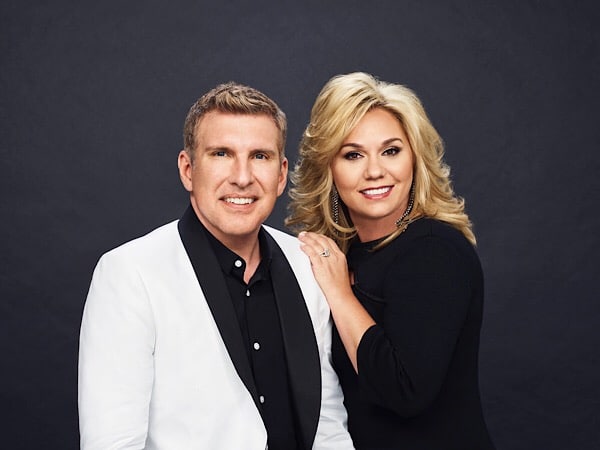 Read Time:
1 Minute, 26 Second
UPDATE: Both of them were released on $100,000 bond after pleading not guilty. They are only allowed to travel in Atlanta, parts of Tennessee and California during this time.
Todd and Julie Chrisley have turned themselves in for tax evasion, TVGrapevine has learned. The couple, who rose to fame on the hit USA Network series Chrisley Knows Best, will appear in court later on today.
According to People, the Chrisleys face twelve counts of wire fraud, conspiracy bank fraud and tax evasion charges spanning over nine years. They are also accused of hiding their reality TV income from the IRS.
Todd took to social media earlier this week to discuss the scandal, where he blames a former employee for the charges they face.
"I've never talked about this publicly before, but there's been a cloud hanging over Julie and me and our entire family for the past seven years. It all started back in 2012, when we discovered that a trusted employee of ours had been stealing from us big time. As a result, it looks like later this week Julie and I are going to be named in a federal indictment charging us with tax evasion and probably a bunch of other financial crimes as well. We know we've done nothing wrong. … I'm telling you all this now because we have nothing to hide and have done nothing to be ashamed of. Not only do we know we've done nothing wrong, but we've got a ton of hard evidence and a bunch of corroborating witnesses that proves it."
The family attorneys have also denied any wrong doing.
TVGrapevine will bring you more information as it becomes available.