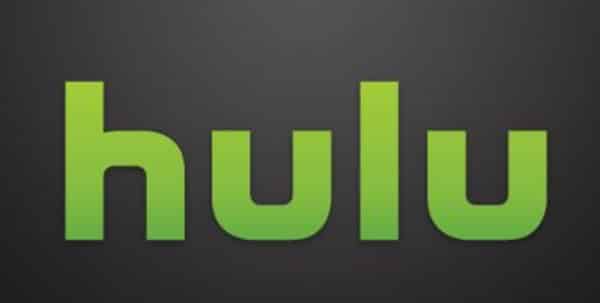 Read Time:
4 Minute, 0 Second
Hulu announced that following the acquisition of award-winning Canadian fan favorite and Crave Original comedy series Letterkenny, the show will return as a Hulu Original. In a new licensed deal with New Metric Media and DHX Media, Hulu will now have exclusive U.S. streaming rights to all upcoming seasons of the series. Created by and starring Jared Keeso, the half-hour comedy revolves around the dustups Wayne (Keeso) and his pals get into with their small-town rivals. For the hicks, skids and hockey players of Letterkenny, getting your ass kicked is a legitimate concern on a day-to-day basis. In the upcoming six-episode seventh season premiering Monday, October 14, the Hicks start an agricultural call-in show. Fans can still binge the first six seasons of Letterkenny on Hulu, now under the new Hulu Original moniker.
"We know from the current success of our Original comedy series' Ramy, Shrill and Pen15 that our subscribers are looking for hilarious, unique and engaging programming," said Hulu's Senior Vice President of Originals, Craig Erwich. "Letterkenny checks all of these boxes and then some. Since we first premiered season one last summer, the fan-following and conversation around the series has gained exciting momentum. We're proud to have the show join the Hulu family."
In addition to Wayne (Keeso), Key residents of Letterkenny are Daryl (Nathan Dales), Wayne's free-spirited younger sister Katy (Michelle Mylett), and Wayne's buddy, Dan (K Trevor Wilson) – while Dylan Playfair and Andrew Herr are Hockey Players Jonesy and Reilly. Tyler Johnston and Evan Stern are Skids Stewart and Roald, Mark Forward is the temperamental Coach, and Tiio Horn is the badass leader of The Natives, Tanis.
Hulu kicks off this new agreement by bringing Letterkenny cast and creators to the Austin Television Festival (ATX) on June 9th for a special sneak-peek of the new season. Additionally, starting June 20th the cast of the award-winning comedy series are bringing the "LETTERKENNY LIVE!" tour for the first time ever south of the border to New York, Chicago and Minneapolis.
Letterkenny is produced by New Metric Media, in partnership with DHX Media and Playfun Games in association with Bell Media, with the participation of Canadian Media Fund, OMDC Tax Credits and the Canadian Film or Video Production Tax Credit and the Northern Ontario Heritage Fund and distributed by DHX Media & New Metric Media. Crave is from Bell Media, Canada's leading content company. Jared Keeso is executive producer, co-writer, star, and creator, Jacob Tierney is executive producer, director, and co-writer and Mark Montefiore is executive producer for New Metric Media. Sarah Fowlie is Director, Original Programming, Comedy, Bell Media. Production Executive for Bell Media is Chris Kelley. Corrie Coe is Senior Vice-President, Original Programming, Bell Media. Mike Cosentino is President, Content and Programming, Bell Media. Randy Lennox is President, Bell Media.
About Hulu
Hulu is the leading premium streaming service offering live and on-demand TV and movies, with and without commercials, both in and outside the home. Launched in 2008, Hulu has grown to more than 28 million customers in the U.S. and is the only service that gives viewers instant access to current shows from every major U.S. broadcast network; libraries of hit TV series and films; and acclaimed Hulu Originals like Emmy® and Golden Globe Award-winning series The Handmaid's Tale, Emmy® Award-nominated The Looming Tower, Shrill, The Act, Marvel's Runaways, Catch-22 and Castle Rock, and Oscar®-nominated documentary film Minding the Gap, as well as live news, entertainment and sports from 21st Century Fox, The Walt Disney Company, NBCUniversal, CBS Corporation, The CW, Turner Networks, A+E Networks and Discovery Networks – all in one place. Upcoming Hulu Originals Four Weddings and a Funeral from Mindy Kaling; Wu-Tang: An American Saga from Brian Grazer and The RZA; and Little Fires Everywhere from Reese Witherspoon and Kerry Washington.
About New Metric Media
Founded in 2013 and led by President Mark Montefiore, New Metric Media is an independent production company that develops, finances and produces premium scripted content for a global audience. Winner of the Banff World Media Festival's 2018 Innovative Producer Award, the company's current slate of programming includes the multiple award-winning Hulu/Crave hit original comedy Letterkenny, the half-hour Superchannel comedy What Would Sal Do?, and the Netflix/Citytv compelling drama series Bad Blood.
New Metric Media is also recognized as a leader in brand marketing for its success with Letterkenny and Bad Blood's off-screen extensions including beers and spirits, collectible merchandise, a branded escape room activation with a national immersive entertainment franchise featuring Bad Blood, and Letterkenny LIVE!, a national theatre tour with the stars of the series.