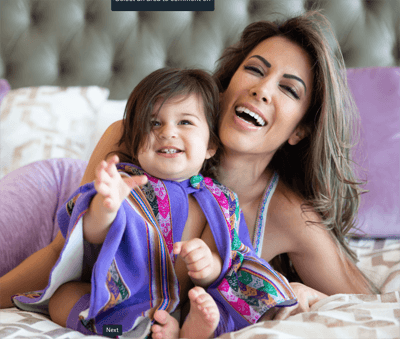 Read Time:
3 Minute, 50 Second
Tell me a bit about yourself.
I've been a TV host and sports broadcaster for 8+ years and am about to be a mama of 2 under 2. Add in winemaker along with my love for giving back. Basically, trying to get it all done… and done well. Sometimes I knock it out of the park. Other times I miss the ball. Overall, enjoying the process which is most important!
What made you decide to bring awareness to drown prevention?
We were referred to this amazing swim coach who recommended my daughter, Micah, begin swim lessons at four months old. We got the ok from our pediatrician and hit the ground running. Seeing Micah's progress and actually witnessing her fall in the pool as an infant and save herself was really eye opening and made me really see the importance of having kids learn this life-saving skill even before walking. As fate would have it, our swim coach, Jackie Nelson, approached me months ago with her desire to save lives on a grander scale to all beyond just her clients with a PSA. I was immediately on board… especially when you take into account the statistics. And every time you hear of a horror story of a child drowning it's absolutely heartbreaking because it's always preventable. As for Micah, she is now almost 18months old and a better and safer swimmer than her mama thanks to Coach Jackie and our focus on water safety.
What is the biggest mistake people do to prevent drowning?
Hate to say it because I know it's hard for parents, especially single parents, however supervision needs to double up. I know many use alarms on their doors and baby gates around pools. For me, I recommend starting swim lessons as early as 6 months old! And, as Coach Jackie taught us, ALWAYS send the child to the wall, not a person.
What is the most important thing to keep in mind when it comes to preventing drowning? 
Parents wait too long to start the process. Also, it's not a one week course and you're done. It's practice and follow through. And well worth it.
You've mentioned swimming to the wall. Why is this better than swimming to a person?
A wall will always be there. A person will not. It gives a false sense of security.
What else can you say about the topic?
If you are a parent and you live in Florida or anywhere where there is water… please please please have your child learn water safety. We are here to protect them and we can only do so much therefore we have to give them the tools to be able to protect themselves in case of emergencies. It's so important. It's more important than learning to walk. It's more important than learning a sport. It's more important than learning to play an instrument. It can be the difference between life and death in a matter of seconds.
What else are you working on?
This year I've joined the board of 211 Broward to help bring awareness to an amazing organization. They are a free tool for our community to utilize in so many ways and the only nonprofit that provides direct service and aids to other nonprofits. Think suicide prevention, help with our often overlooked senior citizens and help with many other issues families and/or people in our community may face.
As for Channé Rosé, we are in Florida and just launched in Georgia, which is exciting! The feedback is amazing. It's great to know that all of our hard work and perfecting this blend of wine is appreciated and paying off. (
www.ChanneRose.com
)
Other than that… I am producing, hosting, writing… about to have baby #2. Busy and blessed.
 Tell me a fun fact about yourself.
I don't like to waste food so I literally try and finish everything in my fridge, including asking my household to help no matter if we feel like eating it or not. I'm strange that way.
What are you watching on TV these days?
Confession… I just started watching Netflix when Birdbox came out. Another confession… I've never watched an episode of Game of Thrones.
In fact, I just learned what "GOT" means off of a friend's facebook post. Sigh.
Anything else you want to share?