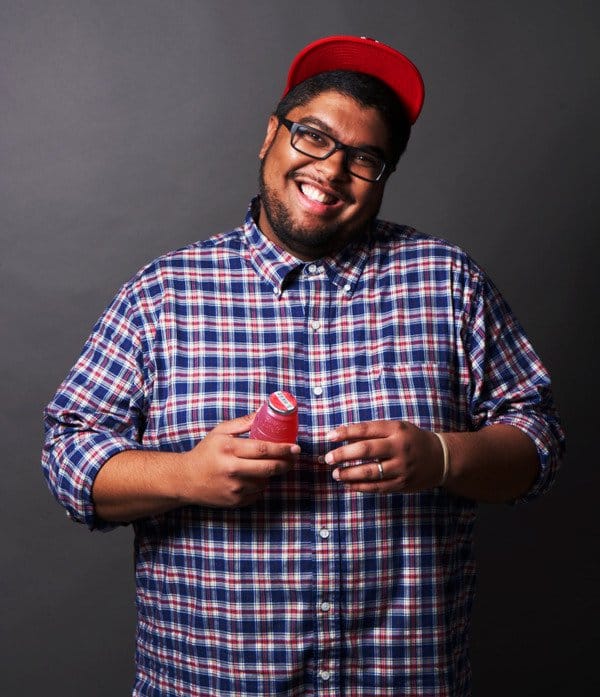 Read Time:
4 Minute, 40 Second
Tell me a bit about yourself.
My name is Gastor Almonte. My name is a spelling error. My grandfather miswrote Gaston while naming my dad, and I'm a junior. I'm a comedian from the East New York section of Brooklyn. I'm married 10 years to someone I've known since I was 13. We have 2 kids together. We're still happy. (The secret is having inside jokes. Like once a month, we like to show up to our kids' playgroup after half a bottle of wine and laugh at the lack of coordination some children in our kids class have.)
Tell me about your appearance on This is Not Happening.
This season, I told the story of my "Reverse Drive-By" where I robbed some drug dealers that I shouldn't have, and in order to make it right, I drove back, while still wearing ski-mask, and aggressively returned their money.
How did this come about?
The first appearance, I made a general submission after being encouraged by a few other comics who'd heard my Brooklyn Batman story. A few of the producers fell in love with it, despite me being an unrepped comic submitting to the show. They invited me on and I built some great relationships with the team. The following year, I was working on this "reverse drive-by" story and I sent it to them, outside of the submission window, just asking for any general notes and advice on the clip. They called me up 5 minutes later and asked me to come back, saying that they loved it as is. I was so hyped, I was midway through my chopped cheese sandwich and dropped it!
What was the experience like?
I've had the pleasure of being on TINH twice now. The first was my first tv appearance. I was truly awestruck backstage, sitting with my idols in the green room. Ari Shaffir came up to me pre-show and hugged me and told me he truly appreciated me being there. It meant the world. I recorded my "Brooklyn Batman" story then walked off stage in a daze; still not truly sure it just happened. The following year, I got asked back, and I brought my wife along this time, just to verify I wasn't dreaming all this up. Felt much more at home now. Got an incredible video with Talib Kweli in the green room area that my friends are still jealous of. (https://www.instagram.com/p/BVscSgDFq-i/?utm_source=ig_web_copy_link) The best part was the fact that it's truly a process, taking almost 7-8 months from taping to airing for the clips, so I got to relive those moments with everyone again.
What was the highlight of being on the show?
Easily having my wife there. Being a comedian is an insane career path. None of it sounds real. Explaining to your partner that this is worthwhile to be pursuing while you're doing shows that are paying you in free drink tickets is hard to do. Flying her out with me and having her experience the entire process was vital to her getting on board.

Tell me about Immigrant Made.  
Immigrant Made is my debut special, that I've independently released through Amazon Prime Video. (bit.ly/immigrantmade) It's the story of my family's journey from the Dominican Republic to Brooklyn, told through stories about grandfather, my parents, my son and myself. It's a story about an immigrant family coming to the United States and establishing roots here. So really, it's everyone's story.
What inspired it?
I use to spend my Sunday's at my grandparents' house watching my dad and my uncles tell these incredible stories about their lives to each other. But on Monday, they'd all go back to work, doing backbreaking jobs to provide for me and my cousins. Now I get to tell jokes for a living. I felt that for people to get to know me, they needed to get to know the people that made it possible for me to pursue this dream first.
What do you hope people like about it?
I truly hope people connect with it. I hope people watch it with loved ones and share their own crazy family stories after. I hope they dig the intimate vibe of being in an actual comedy club instead of the stadium feel that a lot of specials have today. It's personal.

What else are you working on?
I've already begun work on my next hour, which I'm hoping to record in the next 12 months. Before that though, people can expect 3 different youtube series to make their debut on my channel starting this September.
Tell me a fun fact about yourself.
One summer, I had a broken arm and fought off someone trying to rob me outside of a Crown Fried Chicken with the cast. I ended up rebreaking the arm, but I kept my 3 piece.
What are you watching on TV these days?
Ramy(Hulu), Barry(HBO), Atlanta(FX), The New Negroes(Comedy Central), I'm Sorry(TruTV), Catastrophe(Amazon), and Dear White People(Netflix).
Anything else you want to share?
My special is independently released. I truly mean that. If you're industry, sign me and get me more work. If you're a fan, keep playing my special on a loop so I can cash in this streaming money. If you're my wife, see! I told you I'd ask them.