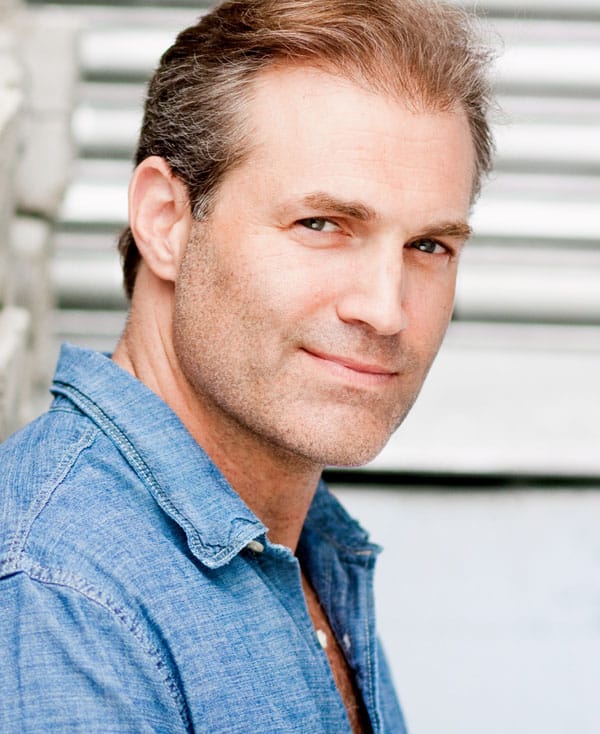 Read Time:
3 Minute, 22 Second
Marc Kudisch is he of the most recognized faces in the entertainment industry. He has been in countless TV shows and stage projects, wowing fans every time.
He recently took the time to talk to TVGrapevine about his career. Below are some of the highlights from our chat.
Tell me about yourself and your career.
My career has been quite varied- 13 Broadway shows with 3 Tony Nominations and a Drama Desk Award, at least the same amount of Off-Broadway shows including Girl From The North Country by Conner McPherson that just ran at The Public Theatre
New operas for the Dutch National Opera, Los Angeles Opera and BAM in NYC, as well as performances for The Boston Pops, Ravinia Festival, Philadelphia Philharmonic and other symphonies
Guest spots on countless television shows, recurring roles on House Of Cards and Billions, and of course Ty Rathbone on The Tick. And a fun role in this coming summer release of the film Late Night with Emma Thompson and Mindy Kaling….
So I've had my foot in every aspect of the performance game.
You're in the new season of The Tick. How would you describe your role?
Agent Commander Tyrannasarous Rathbone. A cross between Nick Fury from SHIELD and Robert Duvall in Apocalypse Now. A hyper male, old school agent with absolute intentions and a checkered past. And a complex relationship with his heart.
What attracted you to the project?
What attracted me to the project was Ben England's brilliant satirical world of super heroes dealing with the extraordinary to the mundane, and how the mundane could be more extraordinary, and ultimately more timely. And I loved The Tick since college- I'm a comic book geek.
What do hope people like about your role/the show?
What I hope folks get from Rathbone is that not everything is at it seems, and that everyone has some form of conflict with their own identity at many points in their lives. But I hope that's what the audience gets from every role on the show.
You were also in Billons. What was your role on the show? What did you enjoy about the role?
On Billions I'm "Dr Gus" A coach, a therapist, a philosopher, your Bushido Guru….he's absolutely insane. Which is what I love about him. Cause the more you listen to him, the more sense he makes……
What would you consider to be the highlight of your career?
I don't consider any one highlight in a career. I consider the good fortune of RH career itself. Plus, I've done so many things I'm proud of….but a list of a few
Broadway- Thoroughly Modern Millie, Hand To God, The Wild Party
Off Broadway- Girl From The North Country, See What I Wanna See; both for the Public Theatre
Opera- anatomy theatre by David Lang and Mark Dion (this thing is awesome, uncomfortable, intense and must be seen, especially in today's world)
And on TV Billions and The Tick. Two shows I love and am giddy that I'm on now
What else are you working on?
At the moment I'm in rehearsals for the Broadway out of town tryout of The Flamingo Kid at Hartford Stage. Based on the film of the same name. The joy of taking pre existing material like this if finding a depth to the story and the characters that might not have existed in the film, which makes it more personal for the audience. After all, it's LIVE. And there's something about live performance that film can not duplicate.
Tell me a fun fact about yourself.
Fun fact about me- at over 50 I can still do full splits in every direction.
Yes. I. Can.
What are you watching on TV these days?
TV, besides Billions and The Tick (cause I'm a fan of these shows like everyone else)….cannot wait for the final season of Game Of Thrones! Dude, I'm a comic book geek……