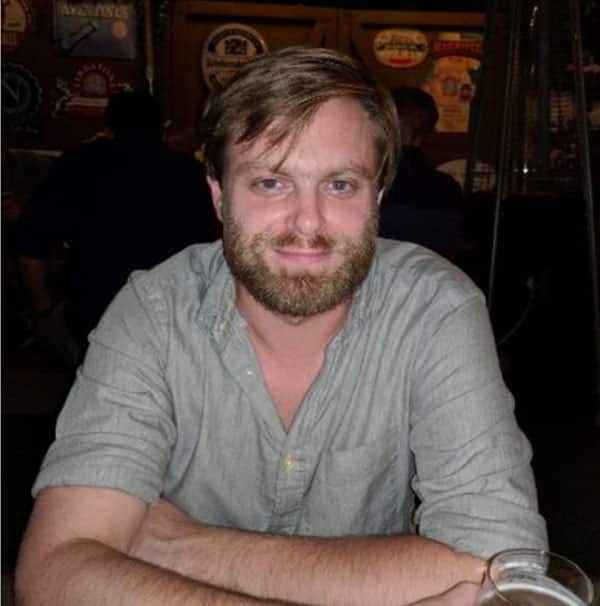 Read Time:
2 Minute, 28 Second
Chris Sullivan, who is the writer/director/producer/creator of Guess I'm a Ghost, chatted with TVGrapevine about the project,  his life and what's next.
Tell me about yourself and your career.
I'm a playwright, screenwriter, director and producer. I got involved in playwriting in high school, and decided I wanted to tell stories as a profession. I went to NYU's Tisch School of the Arts where I studied Dramatic Writing and grew more interested in film. I made several short films, my thesis film Mopeds From Heaven was seen in several film festivals.
I later became a member of the Obie-Award winning Youngblood playwriting group at the Ensemble Studio Theatre in New York. There, my one act play Carry the Zero was produced as part of their Marathon of One Act Plays, and my full length play Metro Cards was produced in 2015. That year I also moved to Los Angeles for USC's John Wells Writing for Screen and Television MFA where I studied under teachers who've written many hit movies and TV shows like Cheers, Frasier, the Big Bang Theory, and many others. In 2018 my play Best Friend received an Encore Producers Awards at the Hollywood Fringe Festival.
In addition to filmmaking and playwriting, I played in several bands and music has always been a huge part of my life. I'm currently looking for job opportunities in film and TV, where I can tell more funny stories about sad people.
How are you involved in Guess I'm A Ghost?
I'm the creator, writer, director, and producer.
What attracted you to the project?
The idea initially came from finding out about the death of a friend on social media, and seeing how people react and talk about the person in such a public way. I've always been interested in ghosts, and thought it would be funny to make a show where the ghost functioned more as an annoying roommate then in a scary, horror movie way.
What do hope people like about your role/the show?
I hope people can relate to the relationships, how we mourn in the age of social media, and I hope they laugh! 
What would you consider to be the highlight of your career?
Playing Wilbur the pig in my high school's production of Charlotte's Web.
What else are you working on?
I'm currently writing a TV pilot about spiritual mediums, loosely based on my mom who talks to dead people.
Tell me a fun fact about yourself.
I sang in a bunch of punk bands growing up.
What are you watching on TV these days?
PEN15 was amazing. One of the writers, Stacy-Osei Kuffour is a friend and acts in two Guess I'm a Ghost episodes.
Anything else you want to share with us?
Guess I'm a Ghost will be available for free on Vimeo April 29th and the Los Angeles premier is April 27th at the Skiptown Playhouse in Hollywood!