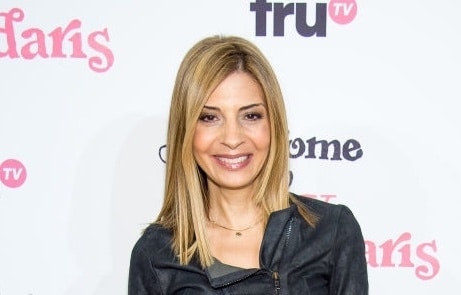 Read Time:
1 Minute, 38 Second
Callie Thorne has always played, strong independent women on TV, but tonight, she takes on a role that is so moving, it will be a shock if she doesn't get nominated for a Golden Globe or Emmy.
The Necessary Roughness alum returns to Law & Order: Special Victims Unit tonight on NBC with a storyline that will have us all talking for weeks to come. Her character, defense attorney Nikki Staines, becomes the victim of robbery and sexual assault during a police event. This ends up becoming complicated as the department realizes one of their own may have committed this henious crime.
In an interview with TVGrapevine, the former Mysteries of Laura star said that this was a difficult role to take on, but one that was well written. She thinks that the did the storyline justice, especially when it comes to how they handle having Nikki as the victim. She admits that most people don't like Nikki due to her job, but they all come together to help her. While Callie was unable to give too much away, I can promise that the entire episode with her is powerful and will keep you on the edge of your seat from start to finish.
Callie also hopes that this will help bring more awareness to the issue of sexual assault and get people talking. This is a very prevalent topic in society toda and hopefully her storyline will help bring more awareness and help victims come forward, especially if they were assaulted by a person of power. She adds that she also hopes people realize that sexual assault is not always about sex, but more about having power over someone.
Callie's storyline will probably be one of the best of the season. She will prove what an incredible actress she is while helping others through her role.  Her passion will shine through and she will onc again remind us why we admire her so much.