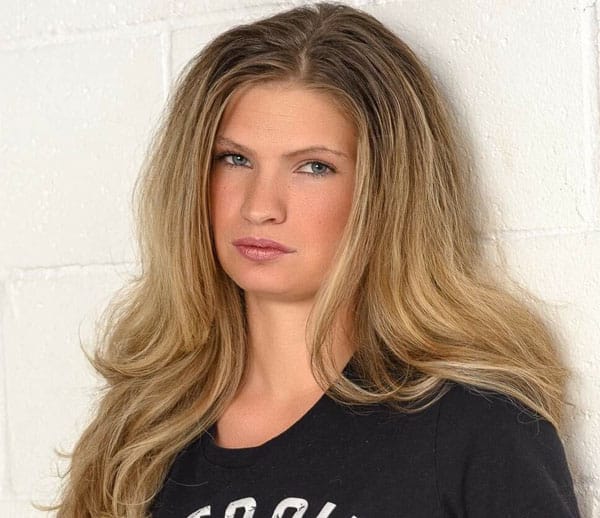 Read Time:
4 Minute, 5 Second
Tell me about yourself and your career?
I started my acting career early when my older sister Kelly Parker was in film school. I was in a few short films and I enjoyed it but when she moved to LA, I focused on school and modeling until I met my husband Harley Wallen. He was acting in independent films and it wasn't long before I got back into acting. I got myself a good acting coach worked with Harley and started regaining a love for the craft. A few roles later I was hooked!
What projects are you working on now?
2019 will be an incredible year for me! This summer Abstruse (I play opposite Tom Sizemore) and Enigma (Opposite TJ Storm) in two main character roles that were pretty challenging. I play a damsel in distress in Abstruse and a strong "I will find a way woman" in Enigma. Late summer and early fall two more films hit with Agramon's Gate where I play a newly wed who end up haunted by a demon and then Abeyance where I play a hooker finding purpose inside a pretty action and star packed cast (Scout Taylor Compton, Richard Tyson, Billy Wirth, Yan Birch and Mel Novak to name a few! Just before the holidays look for me in A Bennett Song Holiday across from Corbin Bernsen in a cute family sequel to Bennett's Song.
What attracted you to them?
I am always looking for a challenging role, I like to see a character that has purpose in the story and is interesting. There is nothing like a great role where your character matters to the storyline and plot and I don't mind playing typical women's roles but I love how women now can play so much more in film.
What do you hope fans like about it?
I always hope they are game for a journey and that they support me as I think I've already played so many different roles in different films. I guess I hope they come along for each journey!
What are some memorable moments from your career?
That's a tough question… I think each role and film has its own moments but I think to see how touched our crew were when we shot some pretty emotionally charged scenes for Betrayed and after cut I saw a lot of them in tears, it felt really special and made me want to really get back to the moment since it was so impactful. In the moment I didn't think of that at all, I was so busy living through Marie's circumstances.
What was the biggest challenge?
It was pretty emotionally draining to live through a character who's kidnapped and put through hell and survive it! I felt it like I was ran over by a truck after all those scenes. But so worth it!!
What would be your dream project?
Something like Angelina Jolie in Salt.
Who are some people you would like to work with?
I'm a big fan of Quentin Tarantino he keeps finding a way to create incredible roles for women and of course Spielberg is amazing.. I'd love to act across Meryl Streep, Emilia Clarke, Glenn Close, Robert De Niro, Edward Norton and Leonardo DiCaprio to name a few.
What else are you working on?
Right now I'm sinking my teeth into a action/horror role that's very unique and unlike anything I've ever done. Unfortunately it's an NDA thing so I can't say more but a very intriguing story and character.
What is a fun fact that would surprise fans?
Most people are surprised I'm a mother of two little daughters Emilia 4 and Hanna 5. Or that I am a Myomassologist by education (fancy word for well trained Massage Therapist)
What are you watching on tv these days?
I'm a Game of Thrones and Stranger Things fanatic!! I can't get enough!!! Otherwise I watch mostly movies. Last one I watched in theaters was a special screening of Sincerely Brenda, it was so good!!
Anything else you want to tell America?
I'd like to say thanks to all who follow me and watch and that I appreciate it so much because there are so many things to watch these days and when you pick something I'm in it's exciting!
I also want to encourage people to pursue their dreams! I know it's scary and can seem impossible but at least you are working on what you love!
More info at:
http://www.imdb.com/company/co0504047/
Abeyance Trailer: https://www.youtube.com/watch?v=c5Zk2CM0frg&t=13s