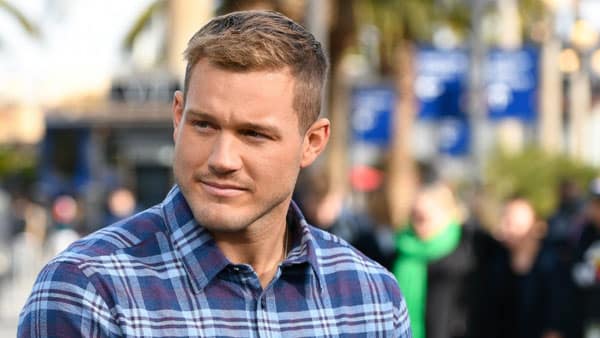 Read Time:
3 Minute, 17 Second
We are now on the sixth episode of ABC's The Bachelor. Tonight, Colton Underwood will go on more dates, hand out more roses and break more hearts. When we last left our contestants, Colton was trying to break up a fight between Onyeka and Nicole, only to storm off in anger.
The other girls try to figure out what is happening, but Onyeka and Nicole keep fighting. Chris Harrison tries to calm Colton down. I roll my eyes so hard I swear I saw my brain.
Rose ceremony:
Heather: Date 1 Rose.
Hannah B: Date 2 Rose.
Cassie: Date 3 Rose.
Caelynn: Pageant girl.
Tayisha: Colton's make out partner in the woods.
Kirpa: The one who got stitches while taking a selfie on rocks. (They finally revealed that as why she has the band-aid.)
Demi: Public enemy #1 who seemed to calm down.
Hannah G: the Hannah who is not in pageants.
Katie: No clue.
Final rose tonight:
Sydney: Someone who shows up for rose ceremonies.
Eliminations:
Onyeka: The one who called Nicole a liar.
Nicole: The one who wanted to leave Miami.
The girls and Colton are now in Vietnam. Everyone is in love with the beauty of the country.
Date 1: Hannah G gets the clue 'we really need this date.' All righty, then! The date is pretty much an outdoor shower, a massage and making out.
At the house, some of the girls are saying Hannah G. is sweet, but relies too much on her beauty. I don't even know what to do with that information.
They also have dinner, talk about opening up and she gets a rose. It is by far the most boring date we have seen all season.
Date 2: Cassie, Heather, Tayisha, Caelynn, Katie, Hannah B, Sydney and Demi are all on this date with the clue 'are you ready to fight for love?' By default, Kirpa gets the second one on one. Sydney cries over not getting a one on one, as does Demi.
The date is a martial arts theme with the girls going up against each other. It's not very noteworthy, nor is the one on one time Colton has with the girls. At least until Demi calls her mom (who was just released from prison) to introduce her to Colton. It's kind of sweet.
Sydney also eliminates herself because she thinks that Colton is in a different place at this point.
Tayshia gets the rose.
Date 3: Kirpa meets him on the beach and they talk about Sydney leaving….which is weird, but ok. She also wonders where her relationship with him is going. They also go in the water, enjoy some food and kiss. They also discuss previous relationships, how her ex was saving himself for marriage and how her previous fiancé broke up because it got stagnant. She wants to make sure it is real if she gets engaged this time around.
However, I still get the friend zone vibe from them. Regardless, she gets a rose.
Demi goes to Colton's room to talk and spend time with him. She says she is falling in love, but he isn't feeling it, so he sends her home. She tearfully leaves after hugging some of the girls.
Rose ceremony:
Hannah G: Date 1 rose.
Tayshia: Date 2 rose.
Kirpa: Date 3 rose.
Hannah B: Pageant Hannah.
Caelynn: Other pageant girl.
Cassie: The one who spent her one on one making out all over the place.
Final Rose:
Heather: The one who got her first kiss from Colton.
Eliminated:
Katie: Still no clue. As she leaves, she says he knows who is ready and to be smart about those girls. She makes it clear some girls aren't ready and remembers Sydney said the same thing. He is now more confused than ever. He tells the girls, who talk about it amongst themselves.
More next week. Stay tuned.