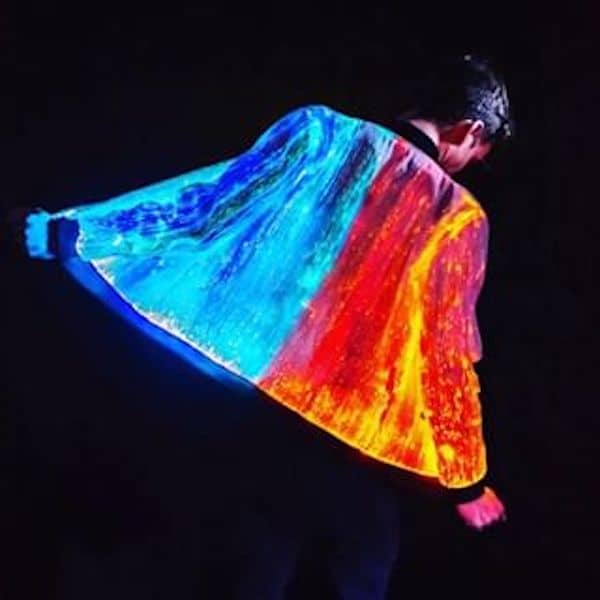 Read Time:
2 Minute, 34 Second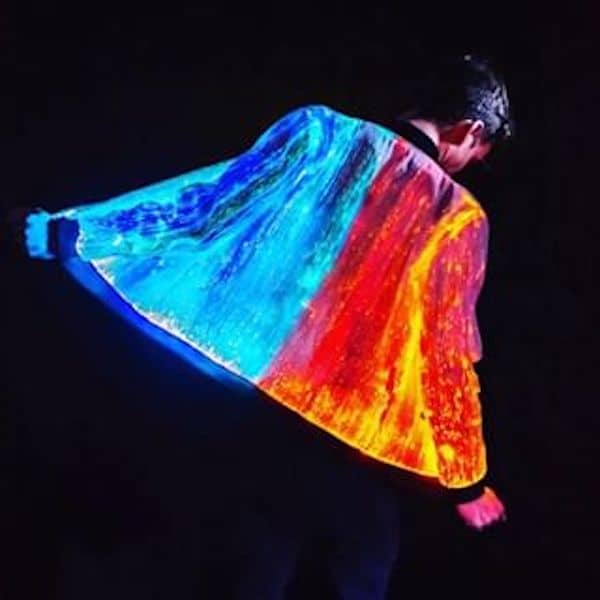 Stylish apparel and accessories use fiber optic tech to light up, change colors and react to sound
Clothing and accessories are often used by a person to express themselves, especially while attending a concert or festival. Bright colors, shiny materials and other eye-catching items show off a person's sense of style as well as their personality. Fashionistas and music lovers have been wearing the same style of clothing made from the same type of material for decades, but they can give their wardrobe a makeover with Inlighten color changing garments that are fun, functional wearables for everyday wear.
Inlighten clothing and accessories feature fiber optic technology that light up the garment to a full spectrum of colors. Using the Inlighten App, wearers have complete Bluetooth control over the colors and the three unique pulse modes the garment can be set in. Inlighten garments can also be put into sound reactive mode that hears and reacts to the sound from the environment or music player to change the colors.
Unlike other light up garments that tend to be bulky and uncomfortable to wear for a long period of time, Inlighten's garments are soft, light and durable. The garments are made from breathable material that can be safely washed in water and dries fast. It allows the wearer to completely lose themselves in the moment instead of worrying about getting their garments dirty. The collection of Inlighten products ready for purchase includes jackets, hoodies, ties, crop tops, bras, face masks and clutch purses. Each garment includes a USB rechargeable battery that lasts up to 6 hours off of a two-hour charge and similar to other tech products, Inlighten garments will be rejuvenated with new features when software updates are released.
Inlighten was founded by Eddy Song after he was introduced to electronic music and went to his first concert in college. "Besides all the cool technology and features- changing colors with an app, sound reactivity and the water resistance, it is the social aspect that makes Inlighten special. It is one of those garments that people will hover over, snap pics and compliment all night. It connects people and harnesses nothing but positive energy to put people in a brilliant mood at festivals, concerts or just walking down the street. It is only the beginning, Inlighten as a wearable technology brand, is aiming to stimulate people's senses and elevate people's experiences onto a whole other level in the near future."
Inlighten collection of clothing and accessories range from $99 to $500. For more information and to purchase visit www.inlighten.co.
About Inlighten
Inlighten is a Toronto-based premium wearable technology company that creates a variety of apparel and accessories that use fiber optic technology to light up to a full spectrum of colors. Eddy Song, founder of Inlighten, is dedicated to providing people with fun ways to express themselves and connect to other people. Inlighten apparel and accessories include: jackets, hoodies, crop tops, ties, bras, face masks and clutch purses. Visit www.inlighten.co for more information.