Dancing With The Stars: NYC Night Recap for 10/1/18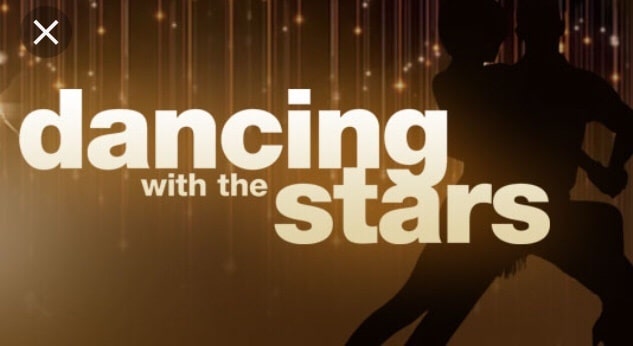 The second week of ABC's Dancing With The Stars opens with a NYC themed group dance to celebrate the city that never sleeps. It is choreographed by Mandy Moore.
Demarcus Ware and Lindsay dance the foxtrot to kick off the competition portion of the evening.He dedicates the dance to his two young kids, which is sweet. I personally don't think this particular dance fits his personality, but he seems to be having fun and really focusing on getting the dance moves correct. Technique wise, he js much better than last week.
Len thinks he nailed the footwork and did better than last week.
Bruno thinks that he looks like he's danced his whole life.
Carrie Ann thinks he has style, sass and sophistication, as well as elegance.
Scores: 8-8-8 for 24 out of 30.
We get a surprise visit from Mark Ballas, who tells them to enjoy every moment. He is currently on Broadway performing in Kinky Boots.
Danelle Umstead and Artem have the cha cha cha this week. It is a bit difficult for her since she is blind, but her determination is like nothing I have ever seen. She is amazing, not only by taking on this challenge, but also by how good she is at dancing! She looks so natural and at ease while performing.
Bruno has nothing but respect for her.
Carrie Ann loves her confidence, but wants her to work on not counting with her mouth,
Len thinks it was a great and clever dance.
Scores: 6-6-6=18 out of 30.
They were also sick this week and danced that well? WOW!
John Schneider and Emma have the Charleston. He has to be one of the cutest, most charming people we have had on the show in a long time. Is his dancing the best we have ever seen? No, but what he lacks in technique he makes up for in spirit and heart.
Carrie Ann says that he was fantastic and it was like watching a Broadway show.
Len says that he improved, but gives him some tips to do better next time. Performance wise though, it was terrific.
Bruno says it was a first class ride.
Scores: Scores: 8-7-8=23 out of 30
Nancy McKeon and Val have the cha cha cha as well. She is injured this week with what appears to be a broken foot, but she powers through the pain. I'm not liking all the extra dancers, but her sass and attitude would make Jo proud.
Len says she looked confident and did well despite some mistakes.
Bruno also loves her confidence.
Carrie Ann thought she did great!
Scores: 7-7-7=21 out of 30.
Val, I'm injured too….can you carry me?
Frankie Muniz and Jordan Fisher practice their hosting skills for DWTS Juniors.
Alexis Ren and Alan do a Swan Lake inspired Argentine Tango. All I can say is WOW. That was by far the best we have seen in AGES, if not one of the best of all time. The ballet added to the mix made it that much better.
Bruno loved it!
Carrie Ann says they nailed it.
Len it was a great mix of precision and passion and the best dance so far.
Scores: 8-9-8=25 out of 30.
Grocery Store Joe and Jenna have the foxtrot this week. His girlfriend Kendall is there to help him this week, which is sweet. It looks a bit high school dance-is, but very sweet. He is definitely more relaxed and much-improved this week.
Carrie Ann saw a transformation from last week, but there was a lift.
Len says he went from a caterpillar to a butterfly.
Bruno thinks he is doing well, but needs more confidence.
Scores: 5-6-6=17 out of 30
Tinashe and Brandon do the Argentine Tango. It was very good and certainly gave Alexis's a run for it's money.
Len loved it, but wanted a bit more technique.
Bruno also loved it.
Carrie Ann thinks she nailed it.
Scores: 9-8-9 fo 26 out of 30
Milo Mainheim and Witney do a Charleston that may have taken him straight to the finals. It was full of energy, technique and spunk.
Bruno gives him pointers on his legs, but thinks it was fantastic.
Carrie Ann can't believe this is a week two dance.
Len thinks it was a job well done.
Scores: 9-8-9=26 out of 30
Mary Lou Retton and Sasha do the waltz. It seems to really show off her footwork and determination. She looks classy and elegant.
Carrie Ann saw her let go and trust herself.
Len thinks it was lovely.
Bruno thinks she went with the flow.
Scores: 8-7-7=22 out of 30
Juan Pablo di Pace and Cheryl have the quickstep. It has a cute old Hollywood theme that makes me smile. He's got such charisma and personality—not to mention red hot chemistry with Cheryl.
Len thinks it was joyful, but gives him pointers to improve his hold.
Bruno compares him to Gene Kelly.
Carrie Ann says it was very, very good.
Scores: 9-8-9=26 out of 30
Evanna Lynch and Leo have the samba. WOW! Luna Lovegood is all grown up with a ton of sass and badass! Get it, girlfriend! That was amazing,, fun and really showcased her best moves.
Bruno says she can really move.
Carrie Ann is blown away with her fierceness.
Len thinks it was terrific and showcased Evanna.
Scores: 8-8-8=24 out of 30
Bobby Bones and Sharna end the night with a Frank Sinatra inspired foxtrot. He so reminds me of one of the best and most important men I know. The sweet, outgoing personality, then confidence and dance moves just brighten my life beyond belief.
Carrie Ann is confused with Bobby's weird dance ending, but she loves his joy.
Len thinks it was youthful and exuberant.
Bruno calls it brilliantly bonkers.
Scores: 7-6-7=20 out of 30.
More tomorrow! Stay tuned!