Dancing With The Star Juniors Series Premiere Recap 10/7/18
Read Time:
5 Minute, 18 Second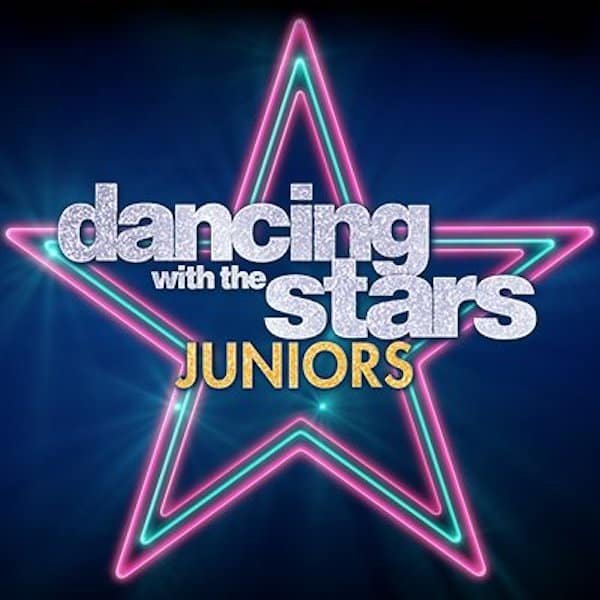 Tonight is the series premiere of Dancing With The Stars Juniors. The hosts are Frankie Muniz and Jordan Fisher, while Val Chmerkovskiy, Mandy Moore and Adam Rippon judge. Several DWTS pros are on hand to mentor the couples.
The couples and mentors:
• Addison Osta Smith with Lev Khmelev, mentored by Keo Motsepe
• Alana "Honey Boo Boo" Thompson with Tristan Ianiero, mentored by Artem Chigvintsev
• Akash Vukoti with Kamri Peterson, mentored by Witney Carson
• Ariana Greenblatt with Artyon Celestine, mentored by Brandon Armstrong
• Hudson West with Kameron Couch, mentored by Hayley Erbert
• Jason Maybaum with Elliana Walmsley, mentored by Emma Slater
• Mackenzie Ziegler with Sage Rosen, mentored by Gleb Savchenko
• Mandla Morris with Brightyn Brems, mentored by Cheryl Burke
• Miles Brown with Rylee Arnold, mentored by Lindsay Arnold
• Sky Brown with JT Church, mentored by Alan Bersten
• Sophia Pippen with Jake Monreal, mentored by Sasha Farber
• Tripp Palin with Hailey Bills, mentored by Jenna Johnson
The first team is Jason, Elliana and Emma with the cha cha cha. They are too cute for words. I honestly have no idea how I am going to judge this because all these kids are so sweet and adorable. Their dance is a bit clubby, but still fun and the office theme is quite interesting, especially since they are kids.
Mandy says he was incredible.
Val says he had a lot of charisma and showmanship.
Adam says this is what he needed.
Scores: 6-6-6=18 out of 30
Tripp, Hailey and Jenna are up next with their foxtrot. They seem very sweet, but it is very obvious he is out of his element and very nervous and shy. I can't really blame him, I would have totally been the same way at his age. However, he seemed to enjoy the dance.
Val says he is better than he thinks he is and a stud out there.
Adam thinks he should say he is a dancer now too.
Mandy fell in love with him at the beginning of the dance.
Scores: 5-6-6=17 out of 30
Addison, Lev and Keo are up with their cha cha cha. I really love the cooking theme and I can't get over how grown she is now! I remember her on Masterchef Junior and getting to interview her back then. She's definitely got some sass in there….get it, girl!
Adam tells her to watch with counting out loud, but good job.
Mandy thinks she has the sass and working it going on….but wants her to work on the sharpness.
Val likes her charisma, but wants more technique.
Scores: 5-5-5=15 out of 30
Miles, Rylee and Lindsay have the salsa to Who Let The Dogs Out. They are the best of the night so far. I love his spirit and her animated personality. He seems to really be picking up the technique while adding incredible energy and artistry.
Mandy is in love with the dance and thinks they are awesome.
Val thinks he is a superstar, but wants a bit more content.
Adam thinks these moves will get him far in the competition.
Scores: 8-7-7=22 out of 30
Sophia, Jake and Sasha have the jive. I like the fifties diner theme. She seems a bit shy at first but then really lets her personality shine. They seem to be the most fun-loving of the bunch so far.
Val is so proud of her and thinks she did awesome.
Adam thinks she killed it.
Mandy thinks she did awesome with coming out of her shell.
Scores: 7-7-7=21 out of 30
Hudson, Kameron and Hayley have the cha cha cha. They have sass, attitude and some great moves to go along with it. He seems to be very focused on getting it right, but by mid-dance, he lets loose and lets himself shine.
Adam is super impressed with them.
Mandy enjoyed it, but gives them some tips to improve in the future.
Val thinks he did a good job presenting his lady.
Scores: 7-7-8=22 out of 30
Somehow, I missed Ariana, Artyon and Brandon? They got 8-8-8 for 24 out of 30.
Mackenzie, Sage and Gleb have the foxtrot. They are sweet, classy and quite surprising when it picks up the pace mid dance. I didn't expect it, but for them it seemed to work.
Val thinks it was incredible.
Adam give her some tips to improve but also enjoyed it.
Mandy liked it, but wants her to work on her dynamic.
Scores: 7-7-8=22 out of 30
Alana, Tristan and Artem have the salsa. If there were an award for spirit, she would have won with this dance, hands down. They had tricks, great dance moves and just a lot of overall  fun moments.
Adam thinks this is what it is all about.
Mandy thinks she is incredible.
Val thinks she owned the room.
Scores: 6-6-7=19 out of 30
Mandla, Brightyn and Cheryl have the jive. I lied, this is the best of the night so far….the moves, the spirit, the personality….it was all there and made me smile from start to finish.
Val thinks it was the performance of the night.
Adam thinks it was unbelievable.
Scores: 8-8-8=24 out of 30
Akash, Kamri and Witney do the foxtrot and I literally cannot with these two—they win the award for the cutest couple ever on this show. I just love them so much!!!
Val says it made him emotional because it was so beautiful.
Adam can't take how adorable, cute and charming they are.
Mandy thinks it was awesome.
Scores: 7-7-7=21 out of 30
Sky, JT and Alan end the night with their salsa. The skateboard theme is adorable and their smiles are absolutely contagious. They really owned the dance floor and ended the night on an awesome note.
Adam thinks she is a fierce competitor.
Mandy thinks they nailed it.
Val loved everything, especially the kick flip.
Scores: 7-8-7=22 out of 30
The audience has been voting throughout the night and are combined with the judge's votes.
Team Jenna (Tripp and Hailey) and Team Keo (Addison and Lev) are eliminated.
More next week. Stay tuned!