Cheerleader Killer's Melissa Ponzio Talks to TVGrapevine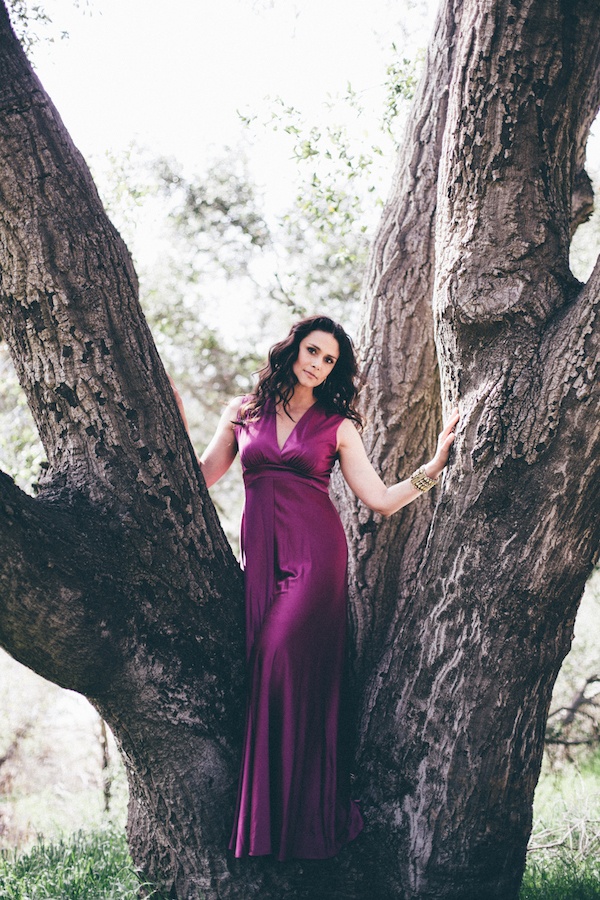 Melissa Ponzio is beautiful, talented and one of TV's strongest moms/women. She is best known for her roles in shows such as Army Wives, Teen Wolf and Chicago Fire. Now she can be seen in the new Lifetime movie Cheerleader Killer. 
TVGrapevine recently spoke to Melissa in an exclusive interview. Below are some of the highlights from our chat.
1. In the movie, which airs this weekend, Melissa plays Paula, a mom and cheerleading coach whose daughter Sophie gets tangled in the murder of a cheerleader, thanks to her boyfriend. Paula is worried about her daughter being involved with a potential murderer and warns her to be careful. However, several events occur that lead to Sophie being put in danger, causing Paula to have to risk it all to save her daughter. How? Why? You need to tune in to see what this means! 
2. Melissa has played a mom on TV before, most notably on Teen Wolf. She loves being able to play a mom and this role was no exception. While she could not give too much away without spoiling the entire movie, she revealed that Paula is the type of mom who is strong, protective and loving when it comes to her daughter. 
The biggest thing that was different in this role was having to help her daughter deal with loss, as well as be strong for her squad. This is something that is very important in the movie. 
3. A big challenge for Melissa (and some of the other girls) in the movie was knowing how to do and coach cheerleading moves. While everyone learned a little bit, in order to make it a bit more realistic, they brought in actual cheerleaders for several scenes. These girls did their actual routines rather than the actresses.
4. One of Melissa's favorite parts about filming is the fact that she got to work with Lifetime again. She got one of her big breaks on the network when she starred in the series Army Wives. She is grateful for another opportunity to get to work with Lifetime and is grateful for all they did for her in the past. She also loves the fact that so many people love Lifetime movies and how it is a  good way for people to come together for movie nights.
5. Now that Cheerleader Killer is getting ready to air, Melissa is hard at work on Chicago Fire, where her character Donna has had some very interesting storylines. She hopes it continues into the next season and cannot wait to see what happens. 
As for other roles, she would love to one day play a serial killer to get a change of pace from her usual roles. 
Check your local listings for showtimes!