FX Announces Premiere Dates for 2018-2019 Season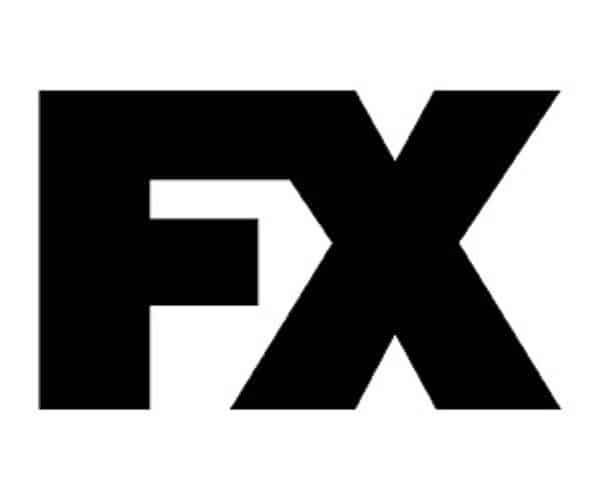 LOS ANGELES, JUNE 28 – Intense. Harrowing. Hilarious. FX Networks has it covered this fall with an unmatched slate of new and returning series, including the series debut of Mayans M.C., the eighth installment of American Horror Story, the 13th season of It's Always Sunny in Philadelphia, and the series premiere of the new half-hour drama series Mr Inbetween, it was announced today by Chuck Saftler, President, Program Strategy and COO, FX Networks.
Mayans M.C., the next chapter in Kurt Sutter's award-winning Sons of Anarchy saga, premieres Tuesday, September 4 at 10 PM ET/PT on FX. Set in a post-Jax Teller world, Ezekiel "EZ" Reyes (JD Pardo) is fresh out of prison and a prospect in the Mayans M.C. charter on the Cali/Mexi border. Now, EZ must carve out his new identity in a town where he was once the golden boy with the American Dream in his grasp. The series also stars Clayton Cardenas, Edward James Olmos, Sarah Bolger, Michael Irby, Carla Baratta, Antonio Jaramillo, Raoul Max Trujillo, Richard Cabral, and Danny Pino. Recurring stars include Emilio Rivera, Frankie Loyal, Joseph Lucero, Vincent Rocco Vargas, Maurice Compte, Gino Vento, Tony Plana and Ada Maris. Mayans M.C. was co-created by Kurt Sutter and Elgin James. Norberto Barba directs the first two episodes. The series is executive produced by Sutter and Barba, with James as Co-Executive Producer. The 10-episode first season is produced by Fox 21 Television Studios and FX Productions.
Follow Mayans M.C. on:
Facebook – https://www.facebook.com/MayansFX/
Twitter – https://twitter.com/mayansfx
Instagram – https://www.instagram.com/mayansfx/
It's Always Sunny in Philadelphia returns with its 13th season on Wednesday, September 5 at 10 PM ET/PT on FXX. The Gang Returns… mostly…. in the 13th season of the FXX original comedy series It's Always Sunny In Philadelphia. Mac (Rob McElhenney), Charlie (Charlie Day), Dee (Kaitlin Olson) and Frank (Danny DeVito) return to their duplicitous, scheming ways at Paddy's Pub, while Dennis (Glenn Howerton) takes on the new role of father in North Dakota. Last season, the Gang experienced new highs – Mac acknowledged his sexuality and Charlie convinced The Waitress, his longtime target of affection, to move in with him – and the lowest of lows – Frank became the official beverage sponsor of a terrorist group, Dee helped a man reach rock bottom, and Dennis was investigated for murder. Even without Dennis Reynolds, the Gang has its hands full as Charlie hopes to have a child with The Waitress, Mac sets out to understand his newfound sexuality, Dee takes feminism to new heights, and Frank goes to great lengths for the Gang to experience the greatest moment in Philadelphia sports history – an Eagles Super Bowl victory. It's Always Sunny in Philadelphia was created by Rob McElhenney. He also serves as executive producer along with Charlie Day, Michael Rotenberg, Nick Frenkel, Tom Lofaro, David Hornsby, and Megan Ganz. The show is produced by FX Productions.
Follow Sunny on:
Facebook: https://www.facebook.com/AlwaysSunny
Twitter: https://twitter.com/AlwaysSunny
Instagram: https://instagram.com/alwayssunnyfxx/
American Horror Story, the groundbreaking anthology series from Ryan Murphy, returns for its eighth installment on Wednesday, September 12 at 10 PM ET/PT on FX.
Follow American Horror Story on:
Facebook: facebook.com/AmericanHorrorStory
Twitter: twitter.com/AHSFX
Instagram: instagram.com/americanhorrorstory_fx
Mr Inbetween, the new half-hour drama series created by and starring Scott Ryan, will premiere in September on FX. In Mr Inbetween, Ryan plays "Ray Shoesmith," a father, ex-husband, boyfriend and best friend: tough roles to juggle in the modern age. Even harder when you're a criminal for hire. The six-episode season, written by Ryan and directed by Nash Edgerton, stars Ryan, Damon Herriman, Justin Rosniak, Brooke Satchwell, Jackson Tozer, Nicholas Cassim, Chika Yasumura and Matt Nable.The series was shot in Australia and is produced by Blue-Tongue Films and Jungle Entertainment, in association with FX Productions, Screen Australia and Create NSW.  Ryan, Edgerton and Jason Burrows are Executive Producers and Michele Bennett is Producer.
ABOUT FX NETWORKS
FX Networks, a business unit of 21st Century Fox, is comprised of the networks FX, FXX and FXM and the video on-demand app FXNOW. FX, the flagship general entertainment basic cable channel, launched in June of 1994 and is carried in 90 million homes. The diverse schedule features a growing roster of critically-acclaimed and award-winning hit dramas series, including Taboo, Legion, Snowfall, Trust and the upcoming Mayans M.C. and Mr Inbetween; the critically-acclaimed limited series American Horror Story, Fargo, American Crime Story and FEUD; acclaimed hit comedy series including Atlanta, Baskets and Better Things, and the upcoming What We Do in the Shadows; the dance musical series Pose, and the upcoming docuseries The Weekly with The New York Times. FX is the former home of the critically-acclaimed and award-winning hit drama seriesThe Shield, Nip/Tuck, Rescue Me, Damages, Sons of Anarchy, Justified and The Americans. The network's library of acquired box-office hit movies is unmatched by any ad-supported television network. FXX, the newest network, launched in September 2013 and is carried in 86 million homes. Geared towards a young adult audience, the schedule features original series, movies, and acquired series. The channel is anchored by the acclaimed hit comedies It's Always Sunny in Philadelphia, the Emmy® Award winning comedy series Archer, and You're the Worst. FXX is also the exclusive cable home to The Simpsons, the longest-running comedy in TV history. FXM (formerly Fox Movie Channel) was launched in October of 1994 and is now carried in 57 million homes. Its schedule features classic films during the day (FXM Retro), and contemporary box office hits and acclaimed, award-winning films in the evening, as well as short-form award-winning original programming. FX Networks received 55 Emmy® Award nominations in 2017, the most of any basic cable network for the fourth consecutive year, after winning a basic cable record 18 Emmy Awards in 2016.