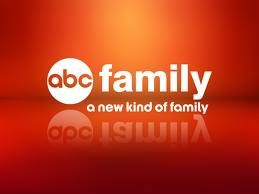 ABC Family
The Fosters
The Fosters is the latest and greatest to come from ABC Family. To celebrate the premiere, we have a ton of goodies, including sneak peeks, news on executive producer Jennifer Lopez and an interview with star Jake T. Austin.
Q) The show is based upon a foster home setting for you character. Did you have to do anything special to prepare for this role?
A) As actors, we did our homework, and we did some research into the foster care system; also getting to meet with some foster kids and people who had had firsthand experience and firsthand knowledge. The show picks up where I play a twin who had been through the foster system and [was adopted by the family five years ago]. He's, along with his sister, living in a new traditional family home. So he's moved on from the foster home when the series picks up.
Q) What are you hoping the fans will be able to take from the show as far as the portrayal of the foster home aspect?
A) I'm hoping fans will be able to relate to the message, which is the definition of family doesn't necessarily have to do with who's in your family, but more so how you look at the relationship. More importantly, the show will hopefully shed light on some bigger issues and some larger topics that may be controversial to some.
Q) Twins are always supposed to have that special bond, what did you and your costar do to kind of get that twin vibe going?
A) To fall into that, the cast and I have spent a lot of time together and we've built a great chemistry. So going into the series, we were just really looking forward to exploring new story lines and new avenues that our characters can take. But we've gotten along so well, and I think our relationship off-camera really plays into our performance.
Q) This show is groundbreaking in that it's featuring a same-sex household. What is it like to be a part of this show?
A) It's great to fit into this show, especially at a time when a lot of issues are being brought to light. And to also act as a voice for a lot of those issues and to portray a character that feels very real and grounded and someone that's very close to me. It's a blessing to be working at this time and just to be involved in the show like this. That can bring and open the doors to so many new families, hopefully. That's just what I'm looking forward to.
Q) What was it like working with the rest of the cast along with your twin on screen?
A) Working with the rest of the cast has been, so far, a great experience. Everyone's learning from each other and everyone's excited to see where the story line and where the show is going to take off.
Q) Can you give a little more information about your character?
A) I play Jesus Foster, who is the brother to Mariana, they're a set of twins who have been in and out of the foster system pretty much since birth. They've embraced the idea of welcoming new foster children into their home and they live under the same roof as a same-sex couple in San Diego. The show picks up in a time when Jesus is coming into his own as a man and also assuming a paternal role for his sister.
Q) What drew you to your role?
A) What drew me to the role of Jesus was the opportunity to tell a groundbreaking story, in my opinion, and to be a part of something that was so real and so relatable. It's a blessing to be working at a time when jobs are slim and unemployment is rising, so I'm very grateful to be in the position that I am and also to shed light on some of the topics that we're going to be introducing on the show. For me, it's just an opportunity to explore my depth as an actor and also to tell a great story.
Q) What sets The Fosters apart from any other drama series that's on television today?
A) What sets The Fosters aside from most content that's out there is – in a world that's seemingly driven by consumership and selling things to you, so to speak, The Fosters just wants to tell an honest story, using very relatable and real people and real story lines. We're able to convey this message and share in the hardships that the family experiences, the triumphs that they feel at the end of the day, which is really where we see the story going: a story of ups and downs and really telling a tale that hopefully a lot of Americans can relate to. And also international folk.
Q) What's it been like working with such great, veteran actors, like Teri Polo? Have you learned a lot from them?
A) Yes. Working with someone like Teri Polo definitely enhances your ability as an actor. It forces you to pick up on your craft and also engage in the story to your fullest extent. Being on set with people who are driven to tell the story and people who are excited to be a part of this adventure is really motivating. At the end of the day that's what we're trying to instill through the story.
Q) You've mentioned Jesus' relationship with his twin sister. Can you tell us a little bit more about that? How Jesus and Mariana interact with each other, or what that relationship is like?
A) Jesus assumes a paternal role over Mariana's character. Both Jesus and Mariana have been in and out of the foster system since birth, they're reluctant to welcome any new faces or any new members of the family into their home, at first, but ultimately find serenity and they find happiness in their new family. Through their misadventures and through their mistrials, they are able to build a closer bond as they enter that next phase into their lives, which is adulthood, which is where the series picks up.
Q) Do you think the name of your character is kind of a metaphor for who he portrays in this particular series?
A) Jesus, in my opinion, is an instrumental character in the series. I think the aspect of religion does play a part, but it's hard to see where they want to take that character.
Q) The dynamic that we've seen Mariana kind of wanting to see her birth mom, meet her, but Jesus is more standoffish. Is that something we're going to see in more episodes to come?
A) I think Jesus' apprehension to meeting his biological mother deals with his distrust of the foster system as well as a lot of skeletons that he's unable to release in his closet. Hopefully, as the show grows and as the character develops, audiences will be able to see that back story with Jesus. Hopefully we're able to learn more about where they came from and how he deals with moving forward. Right now it's so early and it's very fresh. For me, as an actor, to remember the pain and the hardships that foster children endure everyday is essential to me playing the character.
Q) What do you think is the hardest part about playing your character?
A) The hardest part about playing this character is, at times, to not get too comfortable. Although there are so many differences in our personal lives, Jesus and I feel very parallel and I feel very parallel to Jesus in similar ways. There are certain things about our personalities and our characteristics that are identical. So for me, it's very easy to fall into the shoes of this character. But, as well, it's hard to contrast and show differences.
Q) You have acted in both movies and television series. Is there one that you prefer over the other?
A) I don't prefer movies over television. Any opportunity to tell a story, for me, is a great chance as an actor. Also to play different characters and to challenge myself as an actor is the most important thing.
Q) After spending so much time on Wizards, how easy is it, or difficult is it, for you to say yes to committing to another TV series that could last, again, another five years?
A) For me, it's not so much the length of time that you're forced to commit to something. I was more curious as to the direction of the show and if it was something I saw myself being a part of. Judging by where everyone's head was at, it seemed like a great fit for me. Right now, I can honestly say this is something I'm happy to be a part of. Although, whether this show goes for nine years or ten years, when you commit to something, it's important you take everything into account, including the people, including the story, including things just outside of money. So for me, it was important to realize the magnitude of the opportunity and also to realize that the show could go longer than expected.
Q) Are you finding you're getting projects, now, sent your way that are allowing you to show that you're grown up? That you're not just a little kid anymore?
A) My work as a child actor has definitely contrasted to some of the work I've done earlier. But I still consider myself so young and so eager to learn. Hopefully I start seeing more challenging roles that put my talent to the test. But I'm still early in my career and just eager to get more credits under my belt.
Q) There is what is known as "The Disney Channel Curse," where young stars, such as yourself, come up and have great success with their shows, and once that show ends, they have a hard time transitioning to other projects and having the same level of success. How has that affected you, or has it affected you?
A) It's been hard to remove yourself when everyone can put you in a box and say this is going to happen and, almost, depict your future based on what they've seen in past experiences with other people. Taking my life and everything that I've gone through into account, I don't see myself as just a one-sided actor or just somebody of 15 minutes of fame. To ensure more work, I feel it's vital that you treat everyone with respect. If you go into everything with an eagerness to learn, which is where I see myself anytime I go on set. Anytime I step on set, for me it's an opportunity of being at film school, in my opinion. I'm just eager to learn and hopefully people will read into that. I'm not so concerned with the impact that being involved with the Disney Family is going to have on my career. More so I'm concerned with the impression that people have on me as well as my dedication to the craft, which is something I want to prove through my work.
EXECUTIVE PRODUCER JENNIFER LOPEZ TO PARTICIPATE IN LIVE TWITTER CHAT FOR
THE PREMIERE OF ABC FAMILY'S "THE FOSTERS," MONDAY, JUNE 3RD
Twitter Chat to Take Place Live During the East Coast Feed of "The Fosters"
Series Premiere 9:00 p.m. ET / 6:00 p.m. PT
Burbank, CA (May 30, 2013) - Jennifer Lopez, world-renowned actor, recording artist, businesswoman and Executive Producer of ABC Family's new original series "The Fosters," will participate in a live chat via Twitter during the East Coast feed of the series premiere on Monday, June 3rd, 9:00 p.m. ET / 6:00 p.m. PT.
Fans are invited to ask Jennifer their questions about the series and can tweet to Jennifer Lopez's Twitter handle @JLo. They should include the hashtag #TheFosters in their tweets.
"The Fosters," premiering on ABC Family on Monday, June 3rd, 9:00 p.m. ET/PT, is a compelling, one-hour drama about a multi-ethnic family mix of foster and biological kids being raised by two moms (played by Teri Polo and Sherri Saum). From executive producer Jennifer Lopez, ("American Idol," "What to Expect When You're Expecting," "The Back-Up Plan") and created by Bradley Bredeweg and Peter Paige ("Queer As Folk"), who also serve as writers and executive producers, "The Fosters" stars Teri Polo, Sherri Saum, Jake T. Austin, Hayden Byerly, David Lambert, Maia Mitchell, Danny Nucci and Cierra Ramirez. Joanna Johnson ("Make it or Break it"), Elaine Goldsmith Thomas, Benny Medina and Greg Gugliotta also serve as executive producers. The series is produced by Nuyorican Productions, Inc., and Prodco, Inc.
About ABC Family
Part of the Disney/ABC Television Group, ABC Family is distributed in over 97 million homes. ABC Family features programming reflecting today's families, entertaining and connecting with adults through relatable programming about today's relationships - told with a mix of diversity, passion, humor and heart. ABC Family's programming is a combination of network-defining original series and original movies, quality acquired series and blockbuster theatricals. Emmy(r) Award-winning ABCFamily.com provides a variety of interactive entertainment and community features from rich, fan-centric programming -- including blogs, viewing parties, webisodes, full episodes of the network's hit programming, along with sneak peek exclusive previews and behind-the-scenes clips. ABC Family is also the destination for annual Holiday events with "13 Nights of Halloween" and "25 Days of Christmas." ABC Family. A New Kind of Family.
About Jennifer Lopez/Nuyorican Productions
Actress, entertainer, music artist, film and TV producer, fashion designer, entrepreneur and humanitarian, Jennifer Lopez has been called one of the most powerful and celebrated celebrities in entertainment. Forbes Magazine named her the #1 Most Powerful Celebrity in the World in 2012. With an unmatched global appeal, Lopez has racked up more than $1.4 billion in worldwide box office receipts (Box Office Mojo). She is an award-winning TV personality through participation on "American Idol," the #1 Most Watched U.S. television series of 2010 - 2012. The Jennifer Lopez brand has achieved historic and record-breaking proportions and her fragrances have become the most successful celebrity line in the world with sales exceeding $2 billion.
Premiere Promo:
*
http://bit.ly/10JssUR
*
http://bit.ly/176Fl2C
The Fosters Family Photo Sweepstakes:
*
http://thefostersfamilyphoto.com/redirect
Social Info:
* Facebook page: Facebook.com/TheFostersonABCFamily
* Twitter handles: @TheFostersABCF
* Twitter hashtag: #TheFosters
* Tumblr: TheFosters-onabcfamily.tumblr.com
* Pinterest: Pinterest.com/TheFostersABCF
* Instagram: Instagram.com/ABCFamily