The Big Bang Theory: Simon Helberg Interviewed
Details

Written by Super User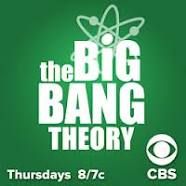 The Big Bang Theory
Simon Helberg Interviewed
By Sammi-T
The Big Bang Theory on CBS
is the biggest ensemble sitcom to hit airwaves since Friends debuted almost two decades ago. Between the friendship, science references and Soft Kitty, people everywhere tune in every Thursday night at 8pm to see what adventures Sheldon, Howard, Leonard, Raj and Penny get into.
So what is it like to be a part of such a cult classic? I recently sat down with show star
Simon Helberg,
who plays casanova turned astronaut husband Howard Wolowitz. During our chat, we talked about the evolution of Howard, the relationship he has with his mother and who he wants to play his dad.
ON THE EVOLUTION OF HOWARD:
When the show first began, Howard Wolowitz was a shameless, sleazy casanova who always tried too hard to get the girl. (Who could forget the time Penny punched him?) He has since grown up, fell in love with Bernadette and achieved his dream of becoming a NASA astronaut.
Simon says that while Howard was considered and supposed to be sleazy, he wanted to add more depth to the character to show why he went to the lengths he did to get the girl. He describes early Howard as confident, non threatening, outspoken and obnoxious, yet someone who is a hopeless romantic and truly wants to be in love.
That being said, he didn't expect him to find love! He says that Bernadette is the one woman can tolerate him and make him into a better person, adding that this is a unique thing to happen in a sitcom. He realizes that Howard has some growing up to do, but he is trying.
THE MATERNAL FACTOR
Another thing that the show is known for is Howard's relationship with his mother. We never get to see her fully (just an arm here, a hat there, etc.) but we sure do hear her screaming!  It always seemed as if Howard was a bit of a mama's boy, but Simon says that there is more to their relationship than them fighting and having him always run to her for everything. He says that the yelling is just the way they communicate and there is a lot of love there.
He adds that while there has not been a lot of changes in their relationship, we are finally getting to see Howard stand up for himself more and cut the cord. He wants her to know that he is not her little boy anymore, but still loves and needs her in his life...even if they are screaming at each other about her toilet habits!
HOWARD, I AM YOUR FATHER!
Since the beginning of the show, we knew that Howard's father left when he was young and the impact it had on his life. This season, he finally finds out that his father tried to contact him when he was eighteen, but he didn't (and still doesn't) want anything to do with him.
Simon isn't sure where they are going to take the storyline, but thinks they will continue to explore it....which leads to the million dollar question....who will play Papa Wolowitz? Simon has always wanted Ringo Starr on the show (as himself) but there is always the possibility the powers that be can make him the father if he agrees to be on the show. Only time will tell if they will make it happen!
Thank you to Simon for talking to us and be sure to tune into The Big Bang Theory Thursdays at 8pm on CBS.