The Big Bang Theory: Recap For May 10, 2013
Details

Written by Super User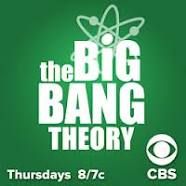 The Big Bang Theory
Recap For May 10, 2013
By Karyn
It's a battle of the sexes this week on the Big Bang Theory. Though that wasn't the original plan!

We start off with Amy, Bernadette and Penny jumping into a cab and loudly cheering about going to Las Vegas. Apparently it's a girls weekend away with no boys, and some rules, as per Amy's request. But no worries about the men in their lives, as they have their own plans for the weekend, Dungeons and Dragons.
Ok, clearly the boy's plan will have less debauchery than the girls. But hey, they're happy.
All is going swimmingly for both groups, though Sheldon is complaining. So what else is new? This time he's displeased that Howard has replaced Leonard in the role of Dungeon Master. Apparently he was quite happy with how Leonard handled the task, and we all know how much Sheldon hates change.
This all becomes moot when Howard proves himself to be quite the wizard of impressions. He gets the ball rolling with a stellar Nicholas Cage and it just goes upward from there. Within minutes Sheldon is gleefully informing Leonard that Howard is far better at the job, that Howard has in effect 'pants' poor Leonard (or Four Eyes, as Sheldon delicately calls him at the time) in his effort at the task.
Raj had mentioned to Howard how he was happy that Lucy was working so he could avoid the awkward conversation involved with telling her he would be hanging with his bros. Howard accurately points out that every conversation between Raj and Lucy is awkward, and Raj doesn't disagree, just points out it's why he's so into her.
Moments into the game Raj receives a text from Lucy, evidently her evening has freed up and he's on his feet heading towards the door before Sheldon can even retort. Upset that the game has already begun but Raj is leaving, Howard comes up with a solution. He imitates Raj as a ghost player in the game and Sheldon is over the moon.
Raj meets up with Lucy at a restaurant and bar and he is very happy to see her and as usual, it's painful to watch the awkwardness. Evidently she was so nervous about their date that she had rubbed roll on deodorant all over her body. Why she chose to share that? Not sure. But Raj has been good for her, he's making her do a lot of things she normally would avoid like the plague. He wonders if there are still things she's unwilling to do, despite her progress. She tells him that she's unable to tell her hairdresser she hates bangs. Tactful as ever, Raj says he likes her bangs and she quickly agrees with him, unable to tell him the truth to his face either apparently, even though she had just told him she hates her bangs.
Back at the apartment, the boys aren't short of players for long. The girls come trudging through the door not long after Raj leaves, apparently their trip to Las Vegas is off, thanks to Amy. Evidently having been randomly pulled from the line and frisked by an overly 'handsy' TSA Agent, she had gotten violent. Now all listed on the no-fly list, the girls were forced to retreat home. Leonard offers to let them join the game, despite Sheldon's protestations. Apparently he's never played Dungeons and Dragons with a girl before, though Penny points out, no one has. Sheldon decides it's best to leave the decision up to the Dungeon Master, who he is now fangirling over at every opportunity. Clearly Howard isn't about to say no to his wife, so in his best Al Pacino voice, he allows the girls in.
The game is on.
Penny requires special potion, or alcohol, to get through the game and I can't say I blame her. Though she does start to get into it before long. Her joy is tempered however when she discovers they aren't playing for money.
Back at Raj and Lucy's date, they are eating dinner and Raj politely asks her how her food is. She responds that her crab cakes are sorta funky but that she just won't eat them. Raj calls the waiter over, thinking this is another good chance for her to push her own boundaries in her fear of upsetting people. Lucy is flummoxed and tries her hardest to get out of having to send her food back before finally racing to the bathroom to avoid the situation. Raj jokes with the waiter how on their first date she actually climbed out the bathroom window to get away from him.
History is repeating itself. Lucy scrambles out the bathroom window in her go-to getaway but discovers herself even more trapped inside a locked fence. Not sure of what else to do, she call Raj to come rescue her. He comes and finds her and demands to know why she was climbing out the window again anyway. She tells him that he was forcing her to do something she didn't want to do and that she couldn't tell him how she feels. He decides to share his feelings with her and tell her that he likes her a lot, mainly because she has bigger emotional problems than him, but he does think she's wonderful. And then finally, FINALLY they have their first kiss! And it's an adorable, sweet moment, though would be better if they weren't doing it through a fence.
Back at the game things are getting rowdy now as Howard continues to amaze the crowd with his impressions. He has moved on to Christopher Walken and Amy has helped defeat the dragon. Bernadette tells Howard that she thinks he's the hottest dungeon master there is and he seductively tells her that when they get home, he'll take her on another quest. Missing the tone entirely, Sheldon volunteers to go on the quest with them. It is delicately pointed out to him that their quest involves sex and he backs down. But Penny catches on to an idea and proposes that while it's not happening in real life, Amy and Sheldon's characters could get it on in the game. Bernadette gets in on it and casts a love spell on the two, and everyone wants to know what they will do next. Visibly shaken, Amy gets up and flees to Sheldon's room. According to Sheldon this is why you don't let girls play Dungeons and Dragons.
A while later, and with some forceful nudging from his friends Sheldon goes to find Amy to cheer her up. Amy tells him she is upset because everyone else just sees their relationship as a big joke. She imploringly asks him if they will ever have a real intimate relationship. In a moment of true honesty, Sheldon tells her that before he met her, he never had an interest in having that kind of relationship, but now that he knows her, he hasn't ruled it out. Also, to him, their relationship is already incredibly intimate and when considered, he's right. Sheldon isn't someone who lets people into his life easily, and certainly not really close to him, but Amy is in that bubble with him. She knows more about him than even Leonard and this must register with her, but she still wants more. Still frustrated and sad, she tells him they better get back to the game. Sheldon stops her and says that they still are under the love spell and if they didn't see that through, they wouldn't be playing the game right. Apparently he has a spare Dungeons and Dragons board in his bedroom and he pulls it out to continue their journey. On his first roll, he removes her armour. On her roll, Amy kisses him and he returns the favour and so on. Until they get to when Sheldon is erotically caressing her nose and she demands he roll again.
Our final scene is Penny and Leonard coming to check on the two love-birds since they haven't returned to the game in the living room. Asking if they are ok through the door, Amy angrily tells them to go away because Sheldon is nibbling on her, (cue sound of dice roll), number fourteen. Which based on her reaction, is a really good roll.