The Voice: Recap For May 7, 2013
Details

Written by Super User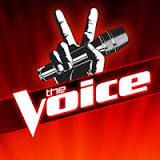 The Voice
Recap For May 7, 2013
By Karina
The Voice – Live Playoffs – Day 2

Team Blake - Justin Rivers, Holly Tucker, Danielle Bradbery, & The Swan Brothers
Team Shakira - Garrett Gardner, Kris Thomas, Karina Iglesias, Sasha Allen


To kick off the show Team Blake does a group performance of Little Big Town's Boondocks; it was such an awesome performance, they were so in sync!

Team Shakira – Garrett Gardner sang Imagine by icon John Lennon.
Adam said this is his favorite song and, that though no one can measure to John Lennon, he enjoyed the performance. Blake called him the complete package while Usher said he was happy to see Garrett at a piano. Shakira compared him to the epitome of the American Dream.

Team Blake – Holly Tucker sang LeAnn Rimes How Do I Live.
She was simply amazing. Usher felt the personal in her voice. Shakira called her performance unbelievable and Adam said she was talented. Blake gave his team member some supporting words telling her she showed America she deserved to be on the show.

Team Shakira – Kris Thomas sang When I Was Your Man by Bruno Mars.
His performance was the only one so far that has given me goose bumps and coach Shakira shares my sentiments. Adam told him his voice was amazing but he needed to hide the fact he was tense during performances. Blake disagreed saying he likes the nervous energy. Usher said the performance was crazy and Kris' voice was incredible.

Team Blake – The Swan Brothers sang Fisher In The Dark.
Usher and Shakira thought it was a lot of fun. Adam said when he watched them he thought this is Blake's country moment. Blake thought it was really good.

Blake & Shakira sang Lady Antebellum I Need You Now

Team Shakira – Karina Iglesias sang Al Green's Let's Stay Together.
Adam said Karina's performance made him feel foolish for giving her up. Blake raved about how great her performance was. Shakira saw the sassiness and the strength come out in this performance, and she went as far as thanking Karina for that.

Team Blake – Justin Rivers sang Diamond Rio's Meet In The Middle.
Usher said it was cool and Shakira agreed saying cool is the word to use. Adam called him a huge surprise while coach Blake in short called him awesome.

Team Shakira's group performance is Queen's We Are The Champion

Team Blake – Danielle Bradbery sang Pam Tillis' Maybe it Was Memphis
Danielle, in my opinion, sounds like a young Carrie Underwood. Wow! Usher again called her performance incredible. Shakira was left with just a "Holy Crap." Adam called Danielle one of the ones to beat. Blake said she was the most important artist who's ever been on the voice.

Team Shakira – Sasha Allen sang Oh Darling.
Adam said she could win this no matter whose team she's on. Blake said the performance made everyone who saw it fall in love. Usher called her an incredible vocalist. Shakira told her she has one of the best voices she's ever heard in her life.