Sammi's Favorite Things: HFactor Hydrogen Infused Water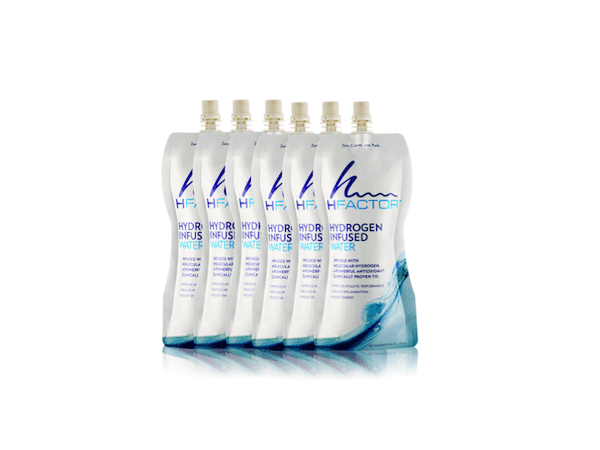 HFACTOR HYDROGEN INFUSED WATER: hydrogen infused water means molecular hydrogen is more quickly absorbed by your body's cells. Hydrogen infused water is clinically proven to increase athletic performance & reduce inflammation from exercise.
PRE- OR POST-WORKOUT RECOVERY DRINK: HFactor  hydrogen infused water gives your energy a boost as hydrogen is the key ingredient in producing ATP. Then post exercise HFactor delivers powerful antioxidants to help ease muscle soreness and reduce lactic acid buildup, making HFactor a great pre- or post-workout recovery drink.
HYDROGEN WATER HELPS YOU THRIVE:  HFactor's hydrogen infused pure drinking water supports wellness by providing a caffeine-free pick me up and hydration for late nights, jet lag & headaches. In addition, many of our customers post a beneficial effect on allergy symptoms and chronic inflammatory skin issues.
HFACTOR WATER IS SCIENTIFICALLY SMART & ENVIRONMENTALLY SOUND: We use pure water from the USA, infuse it with molecular hydrogen & package it in hydro-packs that won't let hydrogen escape, are BPA-Free & recyclable, to support your healthy lifestyle
HYDROGEN INFUSED WATER, PURE & SIMPLE: While many recovery drinks or antioxidant hydration options also add sugars or other ingredients, HFactoris simple yet powerful. Pure Water… Pure Hydrogen Gas.