Dancing With The Stars Finale Recap for November 19, 2018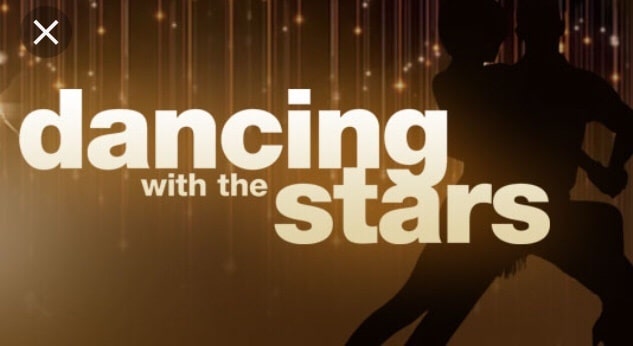 Tonight is the finale for ABC's Dancing With The Stars. In two short hours, we will see either Bobby/Sharna, Evanna/Keo, Alexis/Alan or Milo/Witney be crowned the season 27 champion.
Round One:
Alexis Ren and Alan Bersten redo their Argentine tango. I remember loving the Swan Lake theme the first time around and this time it is just as good, if not better.
Len thinks it was a terrific dance.
Bruno loved the classical touches.
Carrie Ann loves how expressive she has become.
Scores: 9-9-9=27 out of 30
Bobby Bones and Sharna Burgess redo their MC Hammer cha cha cha. This dance made me smile once again and I must admit, I am going to miss seeing him on TV every week! He always made me laugh and feel better when I was having a bad day.  His shout out declaring his love for the judges made it that much better.
Bruno says he can understand why he is here—because he is irresistible.
Carrie Ann says he proves that hard work and determination pays off.
Len says he makes and gives so much fun.
Scores: 8-8-8=24 out of 30
Evanna Lynch and Keo Mostepe have their Halloween tango for their do-over. I admit, I missed this week, but it looks like such a fun, sassy dance. I could do without the extras, but they really made it work.
Carrie Ann thinks she is the most improved dancer by far—and did better the second time around.
Len thinks she improved on where he gave her advice the last time.
Bruno loved it!
Scores: PERFECT SCORE!!!!
EMMA WATSON gave her a special congratulations message!! WOW!!!
Milo and Witney re-do their Charleston, which is even better than before. I cannot believe how amazing he is—he has more talent, star quality and maturity than people triple his age.
Len says he likes this one more than the last one he did.
Bruno thinks it was out of this world.
Carrie Ann thinks he is the one to beat.
Scores: PERFECT SCORE!!!
Round 2—FREESTYLE!!!
Alexis and Alan have a musical accompaniment from Avril Lavigne. I like the mountain theme of the dance…but I was expecting so much more. The lifts are nice, but everything else kind of fell flat for me. The other dancers also took away from the dance when it should have focused on them.
Len loved the musicality—and the whole dance.
Bruno thinks she was on top all the way through.
Carrie Ann thinks is was magical.
Scores: PERFECT SCORE!!!!
Bobby and Sharna's dance really shows off his personality. Again, I would have preferred it if there were less dancers, but it was fun and just so—BOBBY!!!! I don't know why Tom was flossing his teeth, but all right. It was nice to see him and Erin be included in the dance.
Bruno thinks it was the perfect freestyle for free spirit.
Carrie Ann is confused but she loved it.
Len calls him the people's champion and his champion.
Scores: PERFECT SCORE!!!
Milo and Witney's freestyle has an interesting theme with rain and umbrellas. Again, I have nap idea why they add so many extra dancers. It's their last chance dance—make it about them!! However, he did move very well and I loved the power behind it.
Carrie Ann says her mind is blown.
Len calls it brilliant.
Bruno calls him a star.
Scores: PERFECT SCORE!!!!!
Evanna and Keo end the night with their freestyle. The colors make me a bit dizzy, but i like how the music changes from slow to fast and they were able to add different techniques to go along with it. That sass at the end though…..WOW.
Len thinks this dance was the cherry on top of a great night and season.
Bruno thinks it had all her character and gave her the potential to shine.
Carrie Ann thinks it was spectacular and special.
Scores: PERFECT SCORE!!!
Results:
WINNER: BOBBY AND SHARNA!!
Congrats and see you next season!!!